Customer Profile
The Blue Lagoon is an indoor water park located in the Bluestone National Park Resort in Canaston Wood in Pembrokeshire. It features a lazy river ride that takes bathers on a meandering journey outside Blue Lagoon to an outdoor bubble pool. There are indoor and outdoor spa pools, two interactive wet play areas, a wave pool, with six different wave patterns and four different flumes.
Water conservation is an important factor at Blue Lagoon. Being a facility with a high bather load, with up to 2500 bathers per day including children, water clarity is essential and Evoqua's pool water filtration system was designed to ensure crystal clear, safe water for the pools and to minimise water consumption, reduce energy demand, and minimise chemical use.


Challenge
Any water park that is open all year round, with a high bather load, requires the most robust water treatment possible. Add the unpredictable British summer weather into the equation and it is easy to appreciate the demands placed on the site's filtration system. The filtration system is a key component to ensuring water quality and bather safety and site relies on the performance given to them by the Defender filtration system. The team at the Blue Lagoon pride themselves on their commitment to customer experience, and this was recognized in 2017 when they won the "Best Family Venue of the Year" at the Welsh Hospitality Awards. Ian Darbyshire, Blue Lagoon Manager commented "This is testimony to the hard work of all our staff and their unwavering commitment to make sure that all our visitors have a fantastic and memorable experience when they come to enjoy our facilities".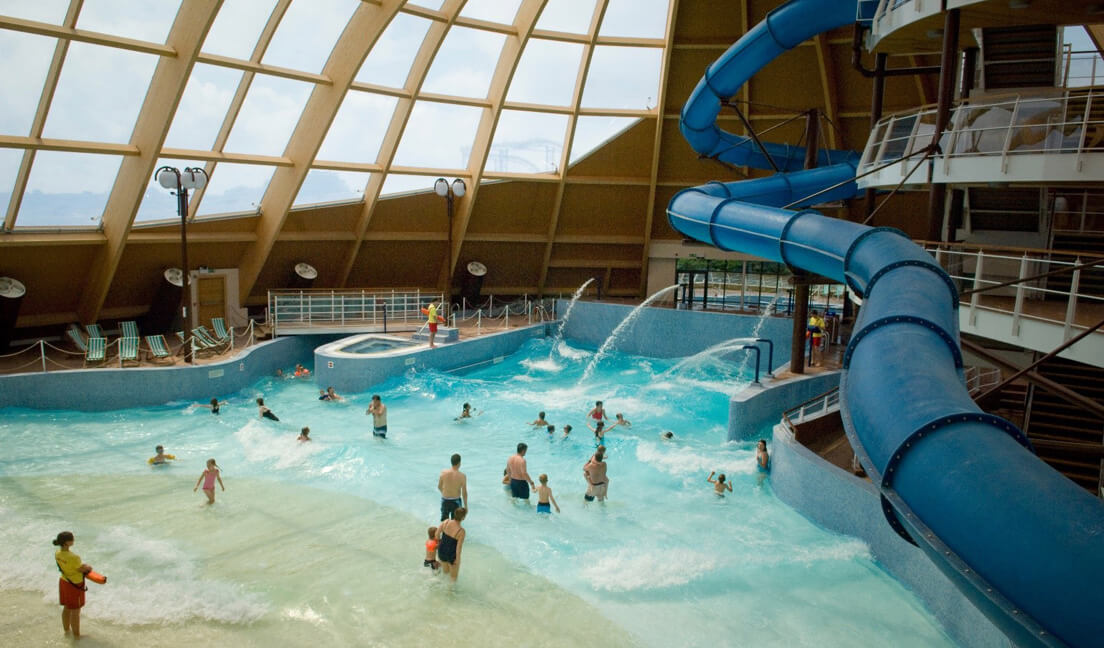 Solution
The site utilises three Defender® systems: (2) SP-55-48-2076 and (1) SP-27-48-487. The first benefit in selecting the Defender filter came at the construction phase of the project. The footprint of the Defender system meant that the plant room could be smaller. Not only did this have a financial benefit but it also meant the saved space could be used for offices and storage. As Ian Darbyshire explains: "Sympathetic landscaping is a critical part of our philosophy and this redeployment of space meant key personnel and critical spares were close to the facility at all times." Being a facility with a high bather load, with up to 2500 bathers per day including children, water clarity is essential. The site required a filtration system that could manage that challenge. Ian Darbyshire explains: "We rely on Defender regenerative media filters to ensure our water remains crystal clear for our swimmer's enjoyment and their safety. This type of equipment allows the team to focus their time on making the customer's experience a special one."
The site utilizes a timed bump sequence which results in no requirement for a manual backwashing procedure, either before or after the site's operational hours. Blue Lagoon appreciates the relative ease of maintaining the Defender regenerative media filters periodically and the benefits of not needing to replace and dispose of tons of sand.