ATG™ UV Disinfection Generator – Large Wafer™ UV generator
See All UV Systems
Treatment of Drinking Water, Process Water, Aquaculture and Industrial Processes requiring high volumes of disinfected water
---
Simple to install and operate
Significantly reduces maintenance requirements
TWISTLOK™ lamp design for enhanced safety
Discontinued product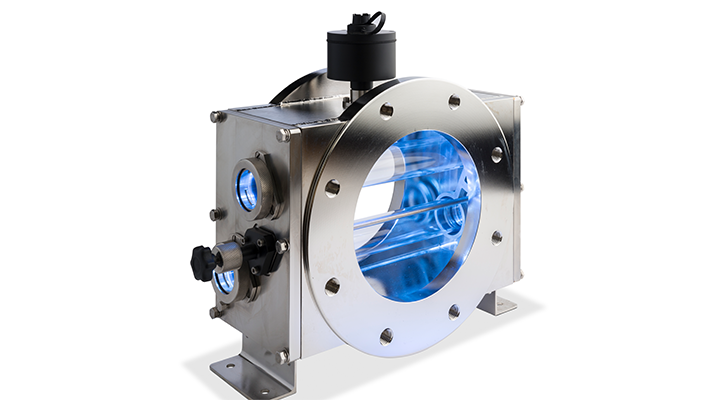 Treatment of Drinking Water, Process Water, Aquaculture and Industrial Processes requiring high volumes of disinfected water
Simple to install and operate
Significantly reduces maintenance requirements
TWISTLOK™ lamp design for enhanced safety
Discontinued product
Description
The Wafer™ system is the next generation of medium pressure UV systems. The Wafer product design, offers the most compact UV system available in the market today. At around a third of the size of comparative UV systems, and with significantly reduced maintenance space, the Wafer system promises to offer easy to install and retrofit solutions that will fit the tightest of plant rooms.
Whist the Wafer system is designed to be the most compact UV system on the market; its hydraulically optimised reactor design and leading polychromatic lamp technology will also make it one of the most efficient and best performing. As a minimum, the Wafer system will provide a 99.9% reduction of chlorine resistant microorganisms such as Cryptosporidium and Giardia making it ideal for drinking water applications. Specific models within the range are also validated to the US EPA UVDGM validation protocol making them the units ideal for validated applications. The complete WF range is NVI Approved for use in Aquaculture applications.
Operators will also benefit from the inclusion of the premium SPECTRA 3 control system as standard, which includes a wide range of features such as data stream monitoring, process interlocks and programmable set points. A key feature includes variable power stepping from 100% to 30% power at no extra cost, allowing operators to optimise the operational power of their system to match bather loads and pool opening times.
Features
Chemical free, green disinfection solution
9,000 hour lamp life
Automatic power stepping 100% – 30% power
Hydraulically optimised low head-loss design
High disinfection efficiency – 1 to 5 log
Validated doses from 12 mj/cm2 RED to 120 mj/cm2 RED or more
Flows up to 5,000m3/hr in a unit with an installed length of around 30cms
Benefits
Separated lamp and wiper access
Single sided lamp
Dry mounted UV monitors and temperature probes
Robust, chemical free automatic wiper system
Lamp changes without removing wiper motor
Benefits
Treatment of Drinking Water, Process Water, Aquaculture and industrial processes requiring high volumes of disinfected water
Models
WF-640-16
WF-850-20
WF-1060-24
WF-1280-32