With the beverage industry facing sustainability and cost challenges, new treatment innovations can deliver a much-needed advantage. As the sector is expected to become a $1.86-trillion industry by the end of 2024[1], increasing water and energy efficiency is critical to further growth and a sustainable future. Here, Sueli Roel, Industrial Disinfection Sales Manager at Evoqua Water Technologies, shares her insight and answers common questions around sustainable water treatment for the beverage industry.
We recently held the first of four webinars in our new series on sustainable disinfection solutions for beverage processing to support the industry and I wanted to share some of the key points of our discussion. While the beverage market has significant growth potential, businesses may soon be stifled by both regional and global hurdles. With increasing concern around climate change, expanding regulation, recall issues, supply chain risks, water accessibility, water quality and rising costs, the beverage industry – like many other sectors – faces challenges on the path forward.
To mitigate the impact of these challenges, businesses are looking to reduce the quantity of chemicals used for disinfection, save energy and carbon emissions, as well as optimise processes for maximum efficiency and safety. Innovation, targeted to the specific needs of each organisation, is therefore key.
Whether you require an effective solution for water intake and process water, utility water treatment, clean in place (CIP) or surface cleaning and disinfection, Evoqua has developed industry-leading processes and products to meet every need. This includes chlorine dioxide, ozone generation, on-site hypochlorite generation and UV disinfection technologies.*
From ensuring water quality and compliance to improving processes and profitability, Evoqua works with businesses to provide optimised disinfection while mitigating risks to deliver long-term commercial benefits. With improved water efficiency, reduced energy consumption and less dependency on chemicals, Evoqua is preparing beverage businesses for the future and has the answer to your questions.
Q. How are sustainability targets affecting beverage operations?
A. One of the key targets, globally, is a reduction in carbon footprint, which is tied directly to energy generation. If we can reduce the overall amount of energy used in disinfection processes, we can reduce the total CO2 footprint of the facility and business. To that end, sustainability targets are encouraging the widespread adoption of more energy-efficient systems and the development of innovative and sustainable new solutions.
Q. How does disinfection technology enable energy efficiency?
A. One example is selecting an UV disinfection unit with power variability. The system can be tuned to work at different power levels depending on process demand. In a stable system, you could save 10-15% but a variable system could provide savings as high as 50%. The key to savings like this is digitisation and interconnectivity. If the unit knows the flow rate and is communicating downstream and upstream, it can significantly optimise output to virtually eliminate energy waste.
Q. What about water - the significance of water re-use and water footprint?
A. So, water re-use can really be considered 'water use optimisation'. In much the same way that facilities are pursuing energy efficiency, water efficiency is another key element of sustainable operations. By now, most process sites have implemented a water usage metric of some kind. To that end, the use of in-line water treatments like chlorination, ozone and UV can enable water re-use in other parts of the facility via closed-loop processes. Depending on the application, the potential for water efficiency improvements can be substantial.
Take a look at the webinar here for more information. If you have any questions about Evoqua's treatment systems or how they can enable your sustainability ambitions, please get in touch with Sueli at sueli.roel@evoqua.com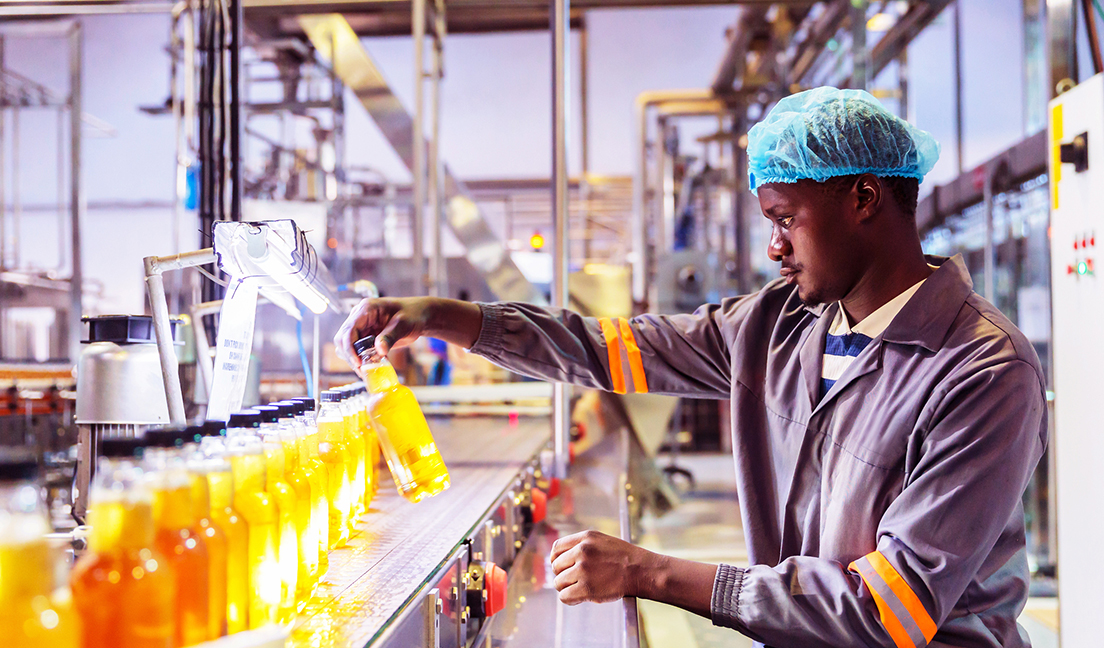 *Performance limitations depend on feed conditions, overall installed system design, and operation and maintenance processes; please refer to Operations Manuals. For specific information on disinfection claims, please visit: https://www.evoqua.com/en-GB/articles/disinfection-performance-and-validation/
[1] https://www.businesswire.com/news/home/20190917005879/en/Global-Beverage-Market-Nears-1.86-Trillion-by-2024---Analysis-by-Type-of-Beverage-Packaging-Type-Distribution-Channel-Region-and-Market-Player---ResearchAndMarkets.com