eLVIS™ Remote Service
Remote Disinfection Support - Evoqua's New Sustainable Service!
Evoqua Live Video Support - eLVIS™ remote service is a new option for our customers that allows real time, virtual assistance on site by using an internet connection and a factory trained Evoqua engineer. Utilising a smartphone, the Evoqua engineer is able to see and hear the onsite requirements and provide contactless assistance. This service offers you the peace of mind of having Evoqua see your problems without being onsite.
eLVIS ™ Remote Service
Evoqua's newest sustainable service offers live video support with no technician required on site.
Watch now
Evoqua provide support for Wallace & Tiernan® systems, Neptune Benson® systems, ATG UV™ system, and Pacific Ozone™ systems for services including:
Calibration
Trouble shooting
Benefits:
Contactless assistance without the need to have additional people on site (Should our team need to arrange a site visit, eLVIS remote service ensures that we have all the information required for a quick resolution)

Ensure fast "onsite" response to any interruption. Reducing downtime to a minimum.
No travel time, reducing expenses and associated CO2 footprint to an absolute minimum
Guided help by an experienced Evoqua expert
Easy access by using customer's smartphone and internet connection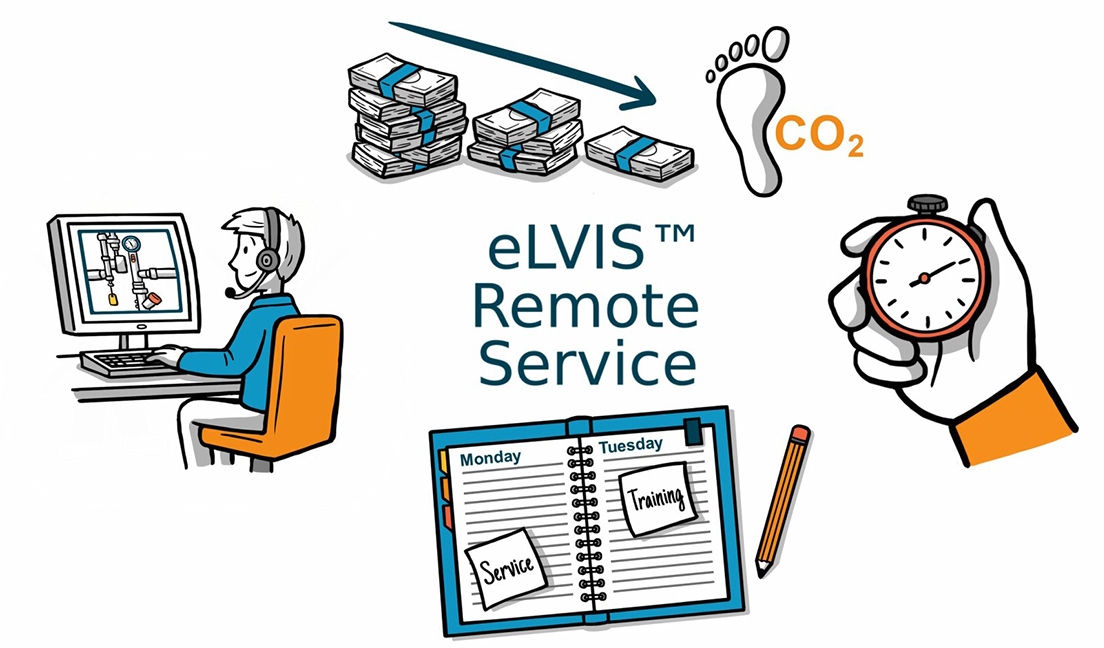 Simple Process
Call us for support on calibration, first assistance or trouble shooting
We'll send you a link to set up a call within business hours to answer your query
You need to download an app to your smart phone.
At the set time connect to the app and an Evoqua representative will help you through your enquiry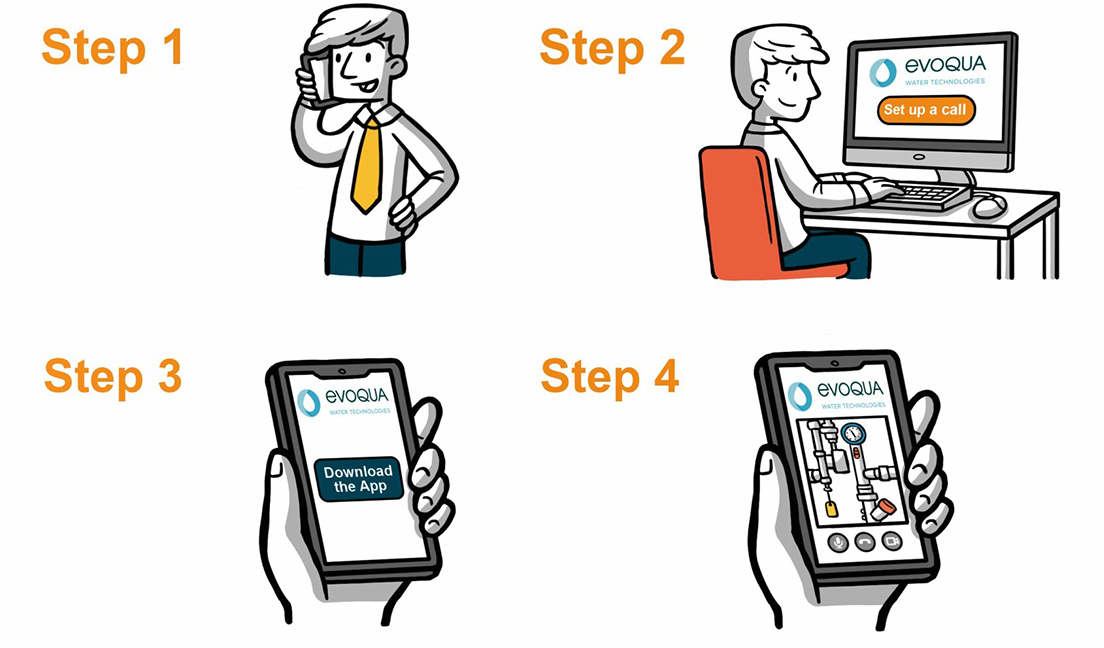 Offering you peace of mind when you need it, for more information on this service contact:
Call us today +44 (0)845 4502882 or email