The Sanitary District of Decatur, IL operates a wastewater treatment plant (WWTP) serves the city as well as surrounding communities. The plant, constructed in 1917 has a dry weather capacity of 41 million gallons per day (MGD) and a wet weather capacity of 125 MGD. The District utilizes an activated sludge treatment process with a primary clarification system. Sludge from the primary clarifiers is thickened and combined with waste activated sludge (WAS) and fed to four digesters on a rotating basis. Approximately 86,000 gallons of primary sludge and WAS is fed to the digesters each day.

Challenge
Like many WWTP's of this size, there was very little monitoring of the digestion process. Log book entries for the digesters typically included temperature and level data, however it was only for a particular point in time. Also, if the sludge heater was about to begin operation, the temperature might be within the normal range, but could be too low by the time the next plant operations staff started their shift. .
The Decatur WWTP does utlize a SCADA system for monitoring and controlling the treatment plant, however the current heater controls were not capable of integration. As the district engineer Don Miller put it, "the digester operations were the last bastion of unknowns in the plant."
Greg Pyles, Operations Manager, had long lamented the lack of data on digester operations and suggested upgrading the controls on the heaters to include data monitoring capabilities.
​
Solution
In late 2013, Evoqua begain working with the district and identified a control system that would be capable of integrating with the sludge heaters and the plant SCADA system.
After securing funding in 2014, the district purchased four Envirex® sludge heater/heat exchanger control panels that included a programmable logic controller (PLC), a touchscreen and updated flame safety for each. Installation of the new control system occured in late 2015.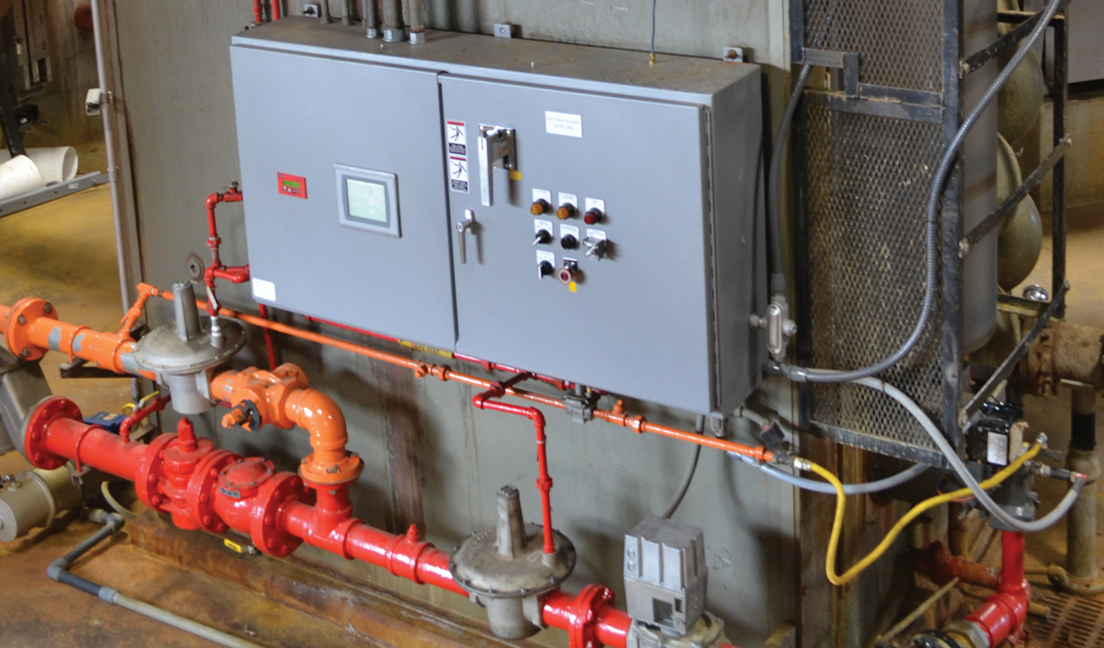 Results
​The replacement of the sludge heater controls with SCADA system integration has provided the treatment plant with a monitoring system that has increased the efficiency of their anaerobic digestion system, reduced operational costs, and allowed for operational issues to be quickly identified for resolution.

The enhanced monitoring of the digesters also enabled the plant to reduce the operation of the sludge recirculating pumps from 24 hours per day to 7 hours per day, saving over $24,000 annually in electricity costs.