Challenge
A leader in advanced wound care, consumer wellness and medical devices was having problems with bacteria control in their water system. As a global expert in dealing with the complexities of wound management, the customer provides innovative solutions for advanced wound dressings and topical skin care solutions. Water is a critical component in the manufacturing process and must meet the strict quality requirements of the healthcare industry.
One of the manufacturer's plants, located in the mid-South, had an existing water system, composed of pretreatment, reverse osmosis and a final polishing step, that was not effectively maintaining microbial control. This made it necessary to temporarily shut down production lines to conduct frequent sanitizations of the water system, resulting in reduced manufacturing output.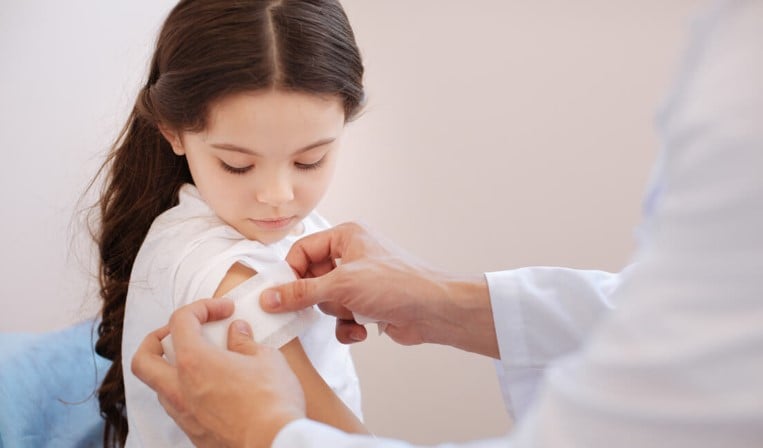 Solution
Evoqua's pharmaceutical water experts evaluated the water system and provided a recommendation that incorporated improved production processes and procedures to deliver consistent quality of water without interruption. This was critical for meeting internal manufacturing specifications, which required stricter standards than USP purified water and a complete absence of objectionable microorganisms.
To achieve consistent water quality and protect against microbial excursions, Evoqua recommended an 18 gpm VRx pharmaceutical water process generation system, including polishing with proprietary IonPure® CEDI system technology, an integrated SDRx storage & distribution unit and sanitization with ozone. To address short-term needs for water, Evoqua provided a temporary service deionization (SDI) system along with weekly ozone sanitizations to meet water quality needs while the new equipment was being built and installed.
Evoqua's approach involved more than just equipment design and included an ongoing plan for service and effective cost control. Evoqua's Water One® platform delivered a state-of-the-art water system that was specially designed to meet water quality and quantity requirements on a consistent and reliable basis. In addition, our Water One service provided the wound care product manufacturer with a pre-determined cost for water, resulting in more predictable manufacturing costs.
Results
The net result was the elimination of unplanned downtime, allowing this global manufacturer to provide the critical wound care products their customers needed.
Evoqua provided more than just a long-term water quality guarantee; we also addressed needs for ongoing service for reliability and maximum uptime. And Evoqua's Water One platform saved the global manufacturer from having to outlay upfront capital for investment while providing operational cost certainty for the life of the contract.