OMNIFLO® SBR System with Jet Tech technology
See All Aerobic Systems
Proven performance under demanding conditions
is the minimum order quantity for this product. Please check quantity and add to cart again.
---
Discontinued product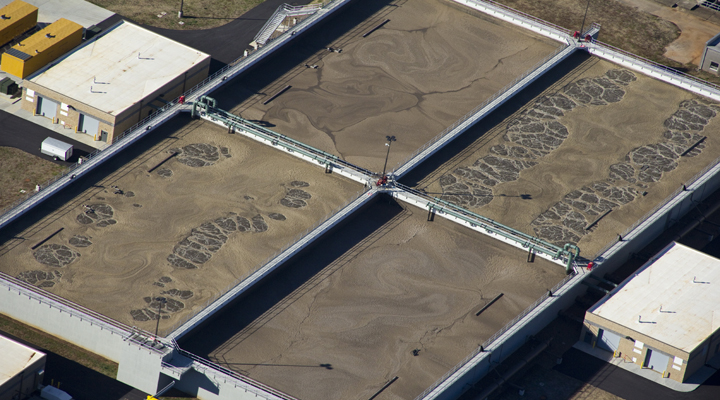 Proven performance under demanding conditions
Discontinued product
Description
Evoqua's OMNIFLO®​ SBR system with Jet Tech technology includes state-of-the-art equipment and controls to deliver superior performance under the most demanding conditions.
The OMNIFLO SBR system is a fill-and-draw, non-steady state activated sludge process in which one or more reactor basins are filled with wastewater during a discrete time period, and then operated in a batch mode. The system accomplishes equalization, aeration, and clarification in a timed sequence in a single reactor basin.
Features
Biological Nutrient Removal (BNR)
High quality effluent at widely varying flows and loadings
Perfect quiescent settling and solids retention capabilities
Choice of aeration/mixing devices
No need for redundant clarifiers
State-of-the-art controls
Retrofit of existing basins
Key Benefits
Capital, O&M and energy savings—Typically less concrete than continuous flow processes, no MLSS or RAS recycle. Less mechanical equipment typically outside basin and flexible cycle parameters (oxygen provided when needed during cycles).
Small footprint—Equalization, biological treatment, and clarification performed in a single basin. Common wall and deep tanks are standard with no need for separate redundant clarifiers.
Flexible tank design—Unlimited tank configurations, from steel field-erected package plants to pre-stressed concrete tanks.
Safe operation and maintenance—No internal electro-mechanical equipment in the basin requiring maintenance, creating a safer operating environment for treatment plant personnel.