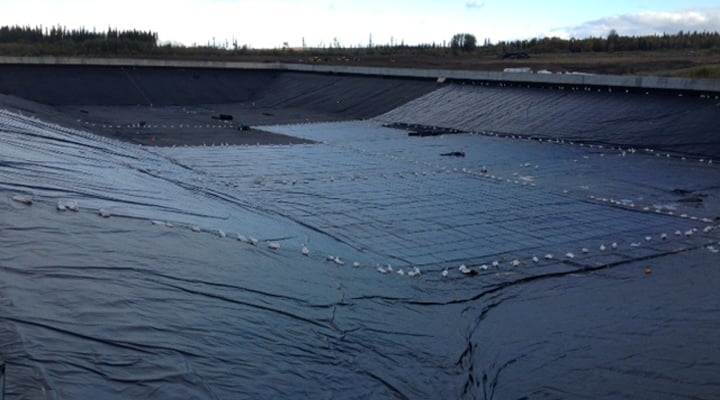 Protect groundwater with a properly prepared containment liner.
Discontinued product
Description
Evoqua designs, fabricates, and installs containment liners to meet our customers' specific project requirements. Thanks to our industry-leading products, quality fabrication, and installation experience, our containment liners provide long-lasting performance. We have years of experience delivering turnkey liner solutions.
Applications
Tanks and lagoons
Hazardous wastewater containment
Secondary containment
Potable water reservoirs
Fertilizer and pesticide storage
Stormwater collection
Aquaculture
Landfills