SFC PC Process Controller
See All Disinfection Process Analyzers & Controllers
Online process controller for disinfection, de-chlorination and chemical feed in water conditioning or industrial process applications
---
Choice of four field-selectable control modes, including process optimized, adaptive control
Can be combined with appropriate measurement flow cell as a single analyzer/ controller package
Discontinued product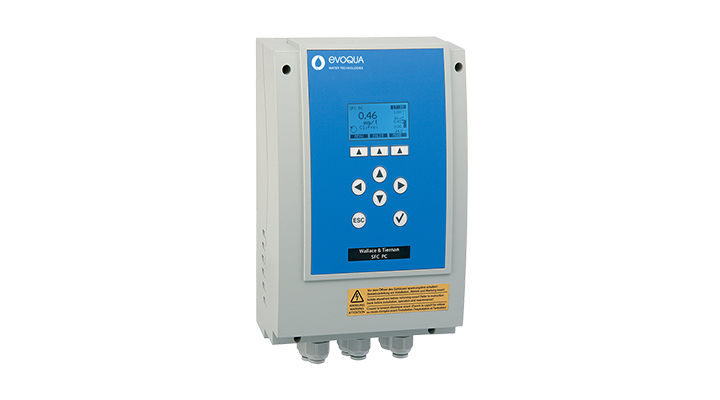 Online process controller for disinfection, de-chlorination and chemical feed in water conditioning or industrial process applications
Choice of four field-selectable control modes, including process optimized, adaptive control
Can be combined with appropriate measurement flow cell as a single analyzer/ controller package
Discontinued product
Description
The Wallace & Tiernan® SFC PC process control system unit is specifically designed for automatic control of disinfection, de-chlorination and chemical feed in water conditioning or industrial process applications.
Thanks to the fuzzy logic technology, compound loop control with flow rate and access to the controlled process variable (e.g. chlorine) results in significantly improved control. The SFC PC system saves its reactions to control deviations permanently and uses this data as a basis for future control, allowing the control variables to be balanced optimally with the flow and the control parameters.
Typically used as a setpoint controller, the SFC PC system provides accurate control of gas feed equipment, as well as chemical metering pumps.
Features
Graphical display of all parameters and process variables
Intuitive menu navigation for easy operation
User configurable alarm relays for any of 16 different conditions
Galvanically isolated inputs and outputs
A&C Category
Instruments / Electronic Modules