VRx System
See All Packaged High Purity Water Systems
Hot water sanitizable process water generation system for pharmaceutical, medical device, cosmetics and personal care manufacturing
---
Designed to minimize microbial growth
Designed for ease of operation, sampling, access and maintenance
Easily integrates with pretreatment
Efficient in both water and power consumption
Ideal for the production of compendial purified water and WFI
Discontinued product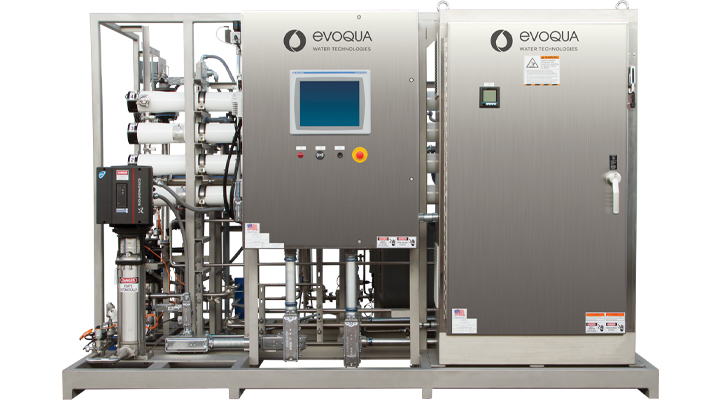 Hot water sanitizable process water generation system for pharmaceutical, medical device, cosmetics and personal care manufacturing
Designed to minimize microbial growth
Designed for ease of operation, sampling, access and maintenance
Easily integrates with pretreatment
Efficient in both water and power consumption
Ideal for the production of compendial purified water and WFI
Discontinued product
Description
The VRx system is a Hot Water Sanitizable (HWS) system built on a standardized platform. Designed for the minimization of microbial growth, the VRx system employs the use of all stainless steel tubing throughout the skid. The system is engineered with the industry leading CDI module and our patented S3 capabilities that provide for maximum efficiencies and ease of use.
The VRx system is the ideal system for the production of compendial Purified Water. Learn more about our VRx Water for Injection (WFI) System.
The VRx System has configurable options to match each unique application, process preferences and challenging feed water sources. This evolutionary and robust standardized design, eliminates engineering delays and is offered with competitive lead times.
Features
Standardized pharmaceutical system with multiple flow rate options
Designed to minimize microbial growth
Chlorinated break tank to minimize bacterial growth
High quality 316L stainless steel material used through the process water makeup from the break tank to the final filter, including all sanitary piping w/ tri-clamp connections on valves and instrumentation.
Modular programming with premium PLC/HMI (Siemens or Allen-Bradley)
Three selectable operational modes: S3 rapid sanitization, high recovery recirculation up to 100% and start/stop/standby/flush
Selectable process water components
Available in a 1 pass or 2 pass RO configuration.
Energy efficient design with integrated cost saving features
Comprehensive GAMP compliant validation documentation package and protocols, including detailed engineering/design documents and certs
Benefits
Fully operational wet FAT performed on all systems allowing for easy installation and fast start-up
User flexibility to operate the water makeup system to optimize production
Standard operational controls allow the operator to switch from one operational mode to another as production line requirements change.
Configured design lets you choose the components you want to deliver the required final water quality based on your incoming water supply.
Ability to track and monitor total utility consumption for accurate operational decisions.
Range of flow rates to meet production requirements with a standardized skidded package