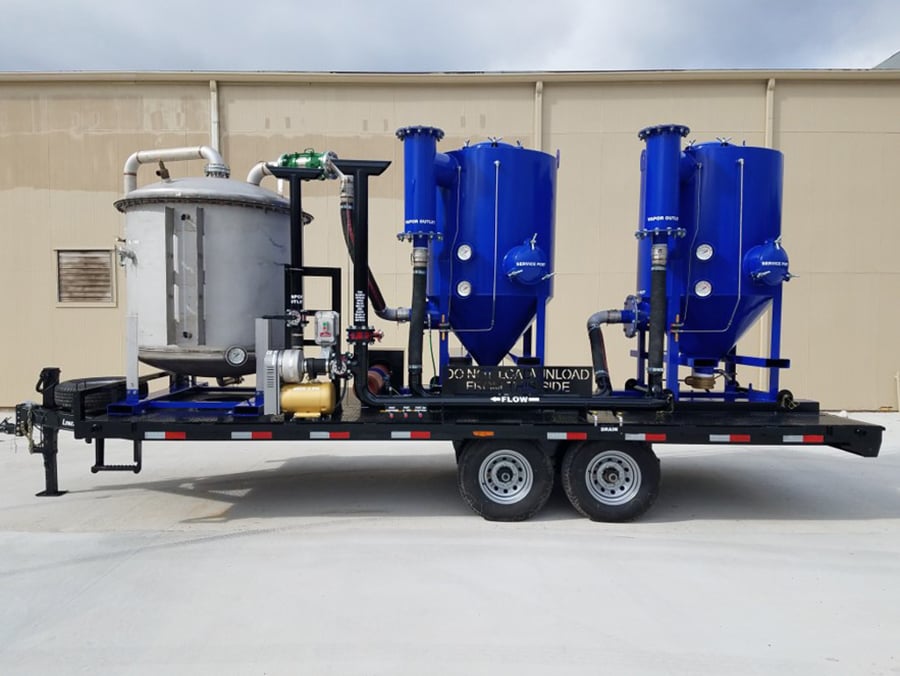 Mobile and emergency scubber systems and services for odor control and vapor treatment.
Discontinued product
Description
Evoqua provides scrubber systems and services. These scrubbers are great for odor control and treatment of vapors from sources such as API separators, frac tanks, vacuum trucks and more. With the high concern over air emissions, many state regulators have adopted more stringent regulations for control and reporting of these air emissions during truck vacuum operations. We're ready to work with you to manage these vapors during planned maintenance events, shutdowns and turnarounds or as equipment rental.
With safety in mind, our scrubber systems are equipped with flame arrestors, secondary containment, pressure gauges, sample ports, and temperature gauges and are suitable for use in refineries, chemical plants, and tank terminals. Built of all stainless steel construction, the liquid scrubber tank can be used with acids, bases, diesel, and a variety of other scrubbing chemicals. The vapors enter the stainless steel liquid scrubber tank which captures and effectively (up to 99%) removes hydrocarbons and odors. The vapors then enter our stainless steel vapor phase carbon adsorbers to put the final polish on the vapors before emitting to the atmosphere. The systems are trailer mounted and provides easy placement at your job site.
Contact us today to request a quote for your current or future degassing and vapor control needs.
Types of Remediation
Industrial Vapor Treatment
Industrial Odor Control