About Us
Trusted Partner for Water Solutions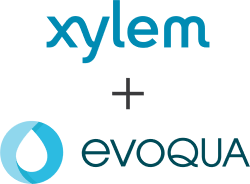 Evoqua and Xylem -
two water technology leaders - are now one.
Together, we bring uniquely powerful capabilities to solving the world's greatest water challenges. Uniting our complementary approaches, products, and expertise, we enable our customers to dramatically improve the way water and wastewater is used, managed, conserved, re-used and returned to nature.
Let's Solve Water
Water challenges are escalating around the world, placing communities, our environment, and our future at risk. By 2025, 1.8 billion people will be living in countries or regions with absolute water scarcity.
We are a global water technology provider focused on helping our customers solve the world's toughest water challenges through innovative products, services, and solutions based on technology and expertise. Together, we can make water more accessible and affordable and communities more resilient.
Let's create a world that is more water-secure and sustainable. We can lead the way.
A world simultaneously facing water and climate risks needs stewardship, resiliency, and innovation. By working together, we can ensure water is accessible, affordable, and safe for all.
Video
We are experts, innovators, and collaboarative partners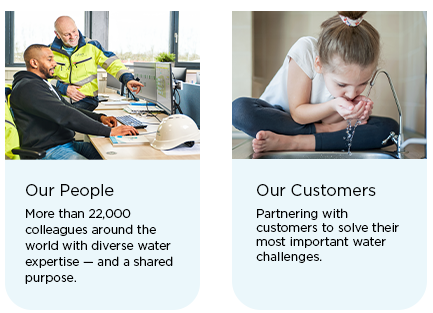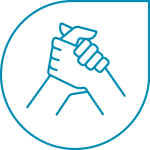 Our vision and values provide the foundation for how we want to grow as a company as well as the inspiration for how we want to behave as industry leaders and ethical corporate citizens.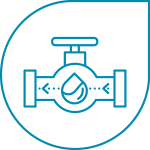 Our strong product brands drive our business forward in moving, testing, analyzing and treating water, and are the essential building blocks of the Xylem brand. With decades of leadership in their categories, these brands are at the core of who we are, and each is part of the new revitalized future we're creating together at Xylem.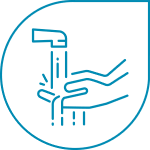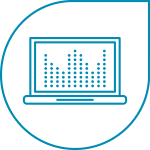 With greater strategic focus than ever before, a strong and experienced leadership team, a high-performance company culture and a clear plan for short- and long-term growth globally, we are building on the strength of our history to deliver a higher level of customer service, innovation, and value - today and well into the future.

Sustainability
Learn more about our commitment to sustainability.
Learn More
Newsroom
Visit our newsroom for the latest news, articles and upcoming events.
Learn More
Contact Us
Need more information? Visit our contact page to view FAQs or submit a request.
Contact Us