2019 Evoqua Water Sustainability Award
Learn more about the winner and finalists of the third Evoqua Water Sustainability Award
Winner
Georgia Aquarium

Georgia Aquarium, the largest aquarium in the Western Hemisphere, is committed to working on behalf of all marine life through education, preservation, exceptional animal care and research across the globe. With hundreds of exhibits and tens of thousands of animals across seven major galleries, Georgia Aquarium must maintain life support system (LSS) processes that ensure the water is clean and healthy. The LSS systems consist of a combination of sand filtration, protein skimming and ozone disinfection. On top of this, the LSS team at Georgia Aquarium has developed a process of denitrification using fiberglass-reinforced plastic vessels, custom-built by Evoqua's Neptune Benson, housing beneficial bacteria. 
This process reduces nitrates that form in the aquarium's 6.3-million-gallon Ocean Voyager exhibit. A recent study showed that the types of bacteria in the denitrification vessels are nearly identical to those found in applicable natural marine settings.
Georgia Aquarium was named the 2019 Evoqua Water Sustainability Award winner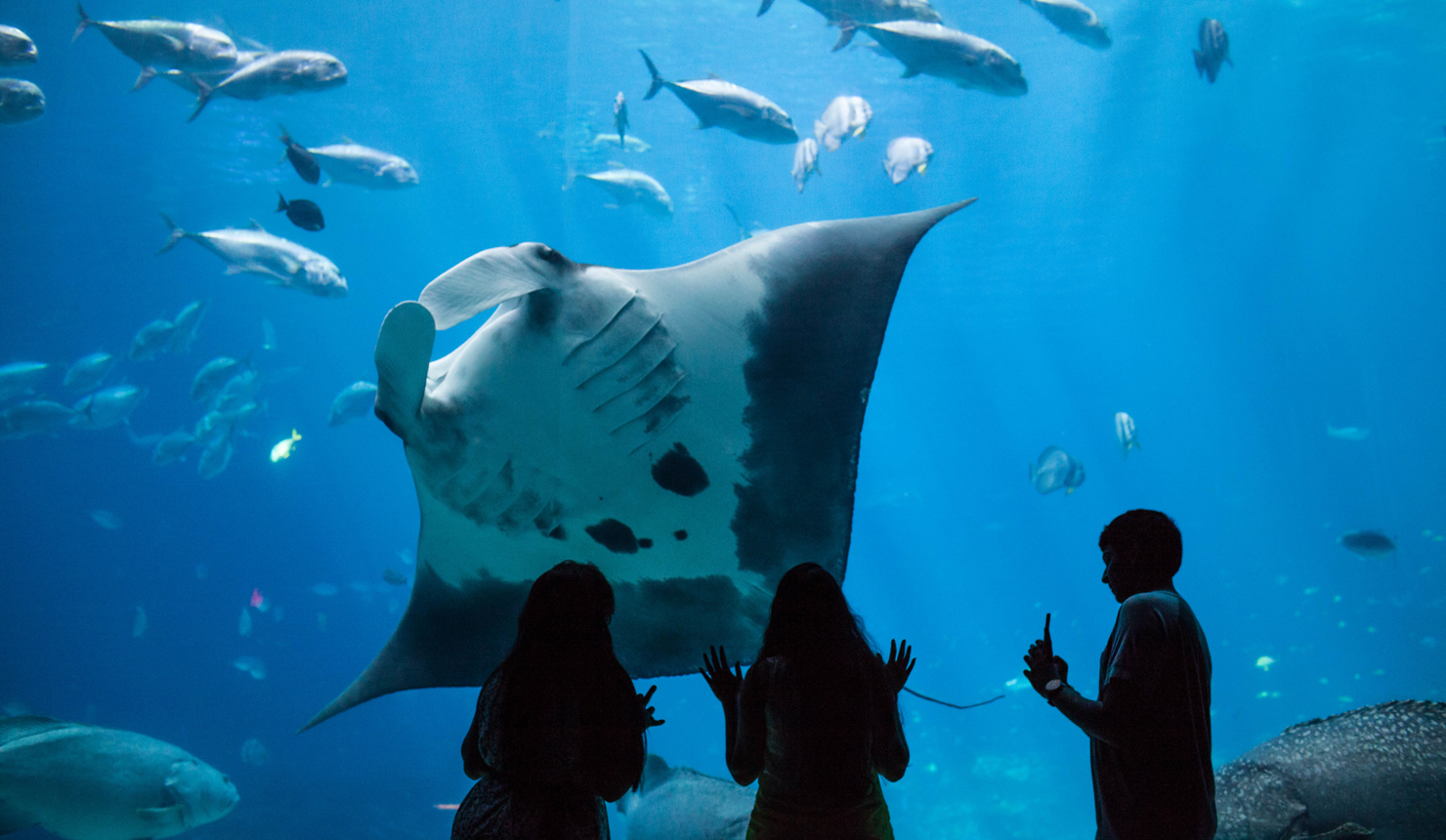 Finalist
Phillips66
WRB Refining, a joint venture between Phillips 66 and Cenovus Energy, recently completed a project at its Borger, Texas, refinery that proved 400 gallons per minute (gpm) water savings. The project focused on water with high silica and salt content that was causing cooling tower inefficiency through scaling and fouling. The project repurposed existing Evoqua Water Technologies Reverse Osmosis (RO) equipment to help clean up the feed quality of the refinery cooling tower water.

Finalist
Johnson & Johnson
Johnson & Johnson (J&J) has a long history dating back to the early 1990s of conscientious energy use, water conservation, and utility minimization. Project across the globe (from Cork, Ireland, to Malvern, Pennsylvania, U.S.), use recovery Reverse Osmosis (RO) to minimize water consumption and discharge to publicly owned treatment works. Johnson & Johnson replaces old systems with new as technologies become available to conserve (water, electricity, consumables, steam), increase efficiency and minimize sewerage.
Over the last two decades as water-saving advances to system process components have developed, J&J has taken advantage of them to help meet sustainability goals. Examples include replacing conventional co-current DI & Softening systems with counter current regenerative processes and chemically regenerated polishing DI with continuous electrically regenerated Continuous Deionization processes (CDI). J&J was one of the first companies to eliminate chemicals in the sanitization of their water systems and instead employs more effective and environmentally friendly Hot Water Sanitization (HWS). Evoqua Water Technologies' revolutionary energy- and water-saving Sanitize, Start, Stop (S3) process is designed for pharmaceutical water generation systems. The S3 Process consumes significantly less water and energy and produces significantly less wastewater compared to conventional systems — translating into more environmentally responsible, energy-efficient manufacturing processes.