Corporate Social Responsibility
Supporting our communities
We recognize that our employees around the globe are driven by meaningful, purpose-driven volunteer opportunities. Our Corporate Social Responsibility (CSR) program is led by a diverse group of employees, energized by our mission to connect people with their passion. Below are just a few highlights of how our employees give back.
Working Together for a Better Tomorrow
Our work at Evoqua extends beyond what we do daily for our customers. It's also the positive impact our employees are making in the communities in which we live and work.
Watch Video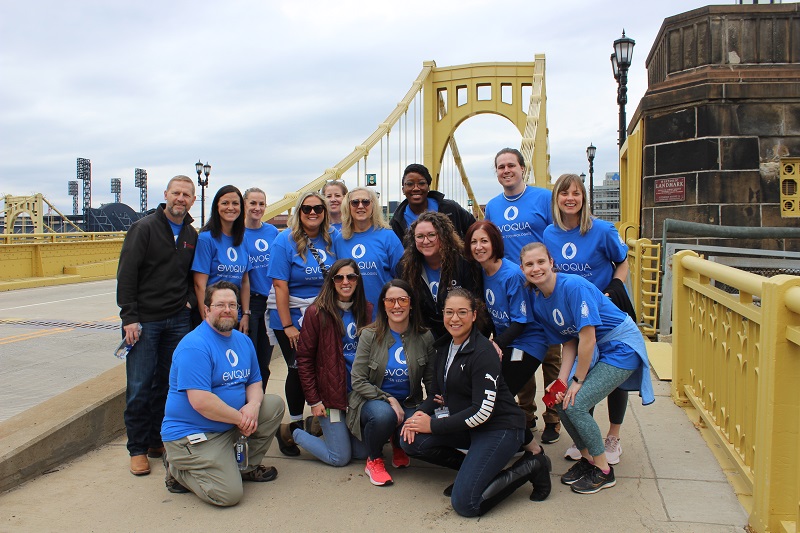 Walk for Water
In recognition of World Water Day on March 22 each year, our employees participate in a month-long Walk for Water Challenge. Walk for Water raises awareness around water scarcity while also challenging participants to incorporate walking into their daily routines. In 2022, 148 employees walked, ran, or biked over 16,500 miles. For each mile, a donation was made to directly fund a clean water project with charity: water, whose mission is to implement sustainable, community-owned water projects in remote communities.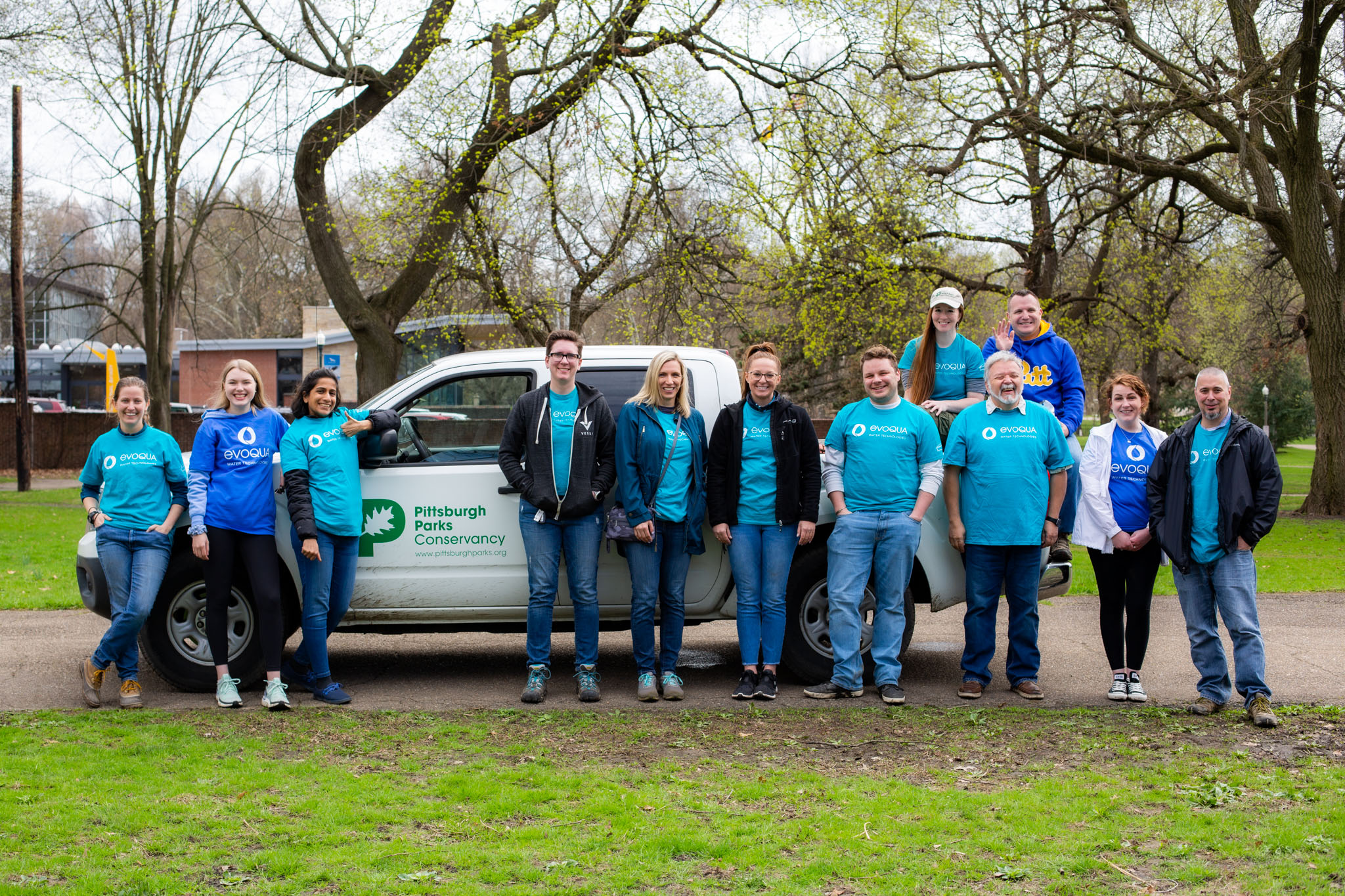 Pittsburgh Parks
Our Pittsburgh, Pennsylvania team partnered with Pittsburgh Parks Conservancy to clean up a popular local lake and get the surrounding park ready for spring. Our team is proud to be a part of keeping Pittsburgh's much-loved community spaces safe and thriving.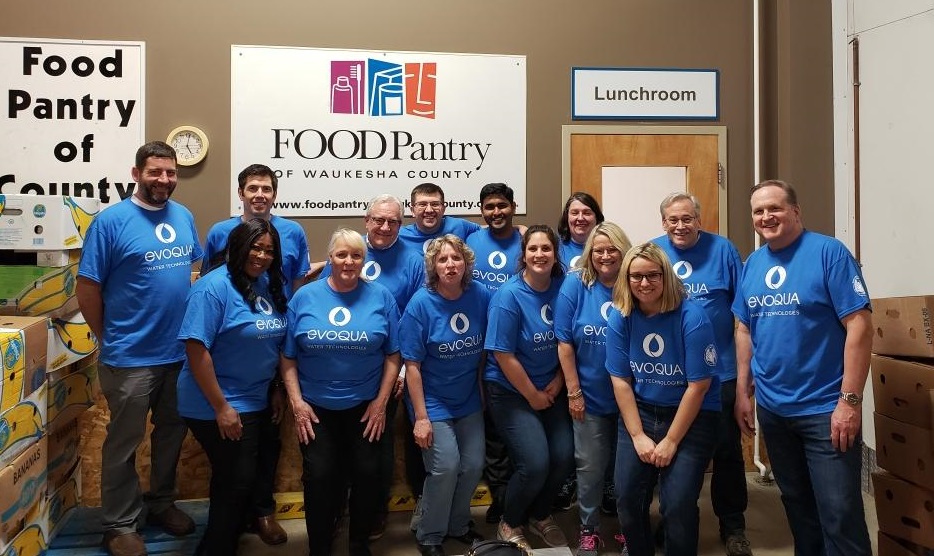 Waukesha Food Bank
Our Waukesha, WI employees volunteered at The Food Pantry of Waukesha County. Employees, led by Sales Process Specialist Kayla Szalewski, collected packaged goods at our facility before bringing them to the pantry to sort and pack. The group was able to distribute a week's worth of food to 70 local families in need.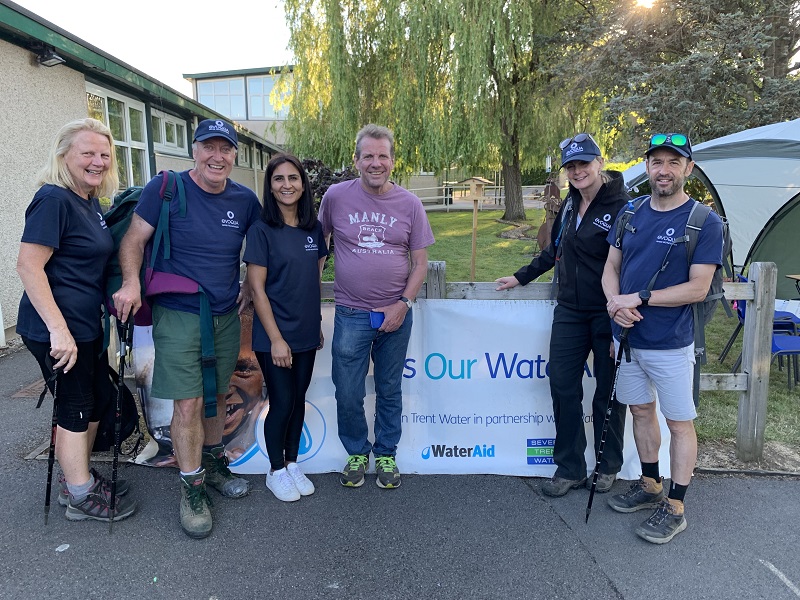 Derby Mountain Challenge
Members of our Derby, UK team competed in the Severn Trent Mountain Challenge to raise money to support WaterAid's work to bring clean water to communities in Bangladesh. Our employees completed the charity trek in 10 hours and 40 mins, walked almost 50,000 steps per team member, and doubled their fundraising goal.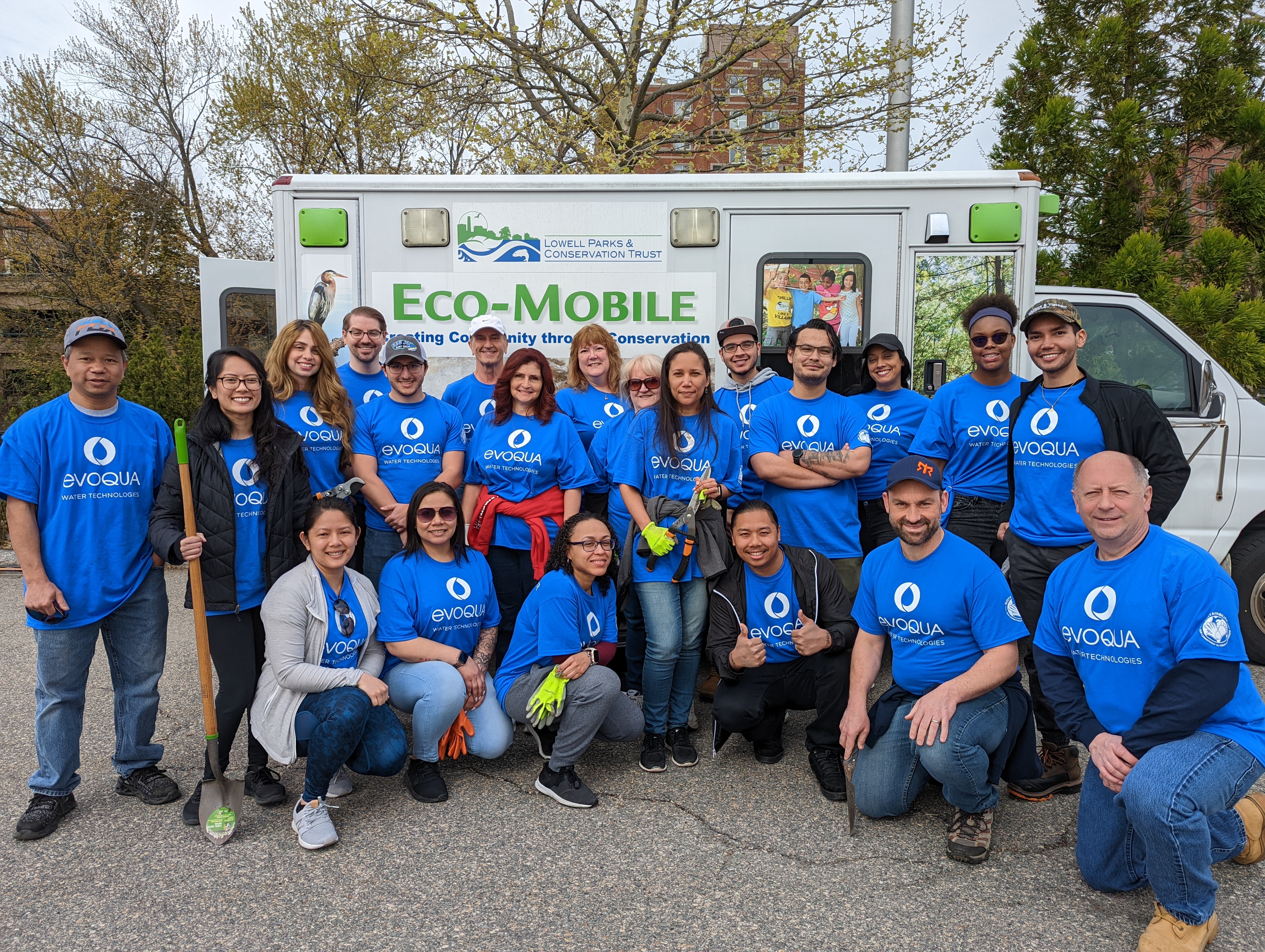 Lowell Parks & Conservancy
Our team partnered with the Lowell Parks & Conservancy Trust to tackle an invasive and fast-growing knotweed species near Concord River Greenway. The Trust's mission is to create community through conservation, and our team was excited to dig in to help ensure one of the region's favorite places remains safe and enjoyable.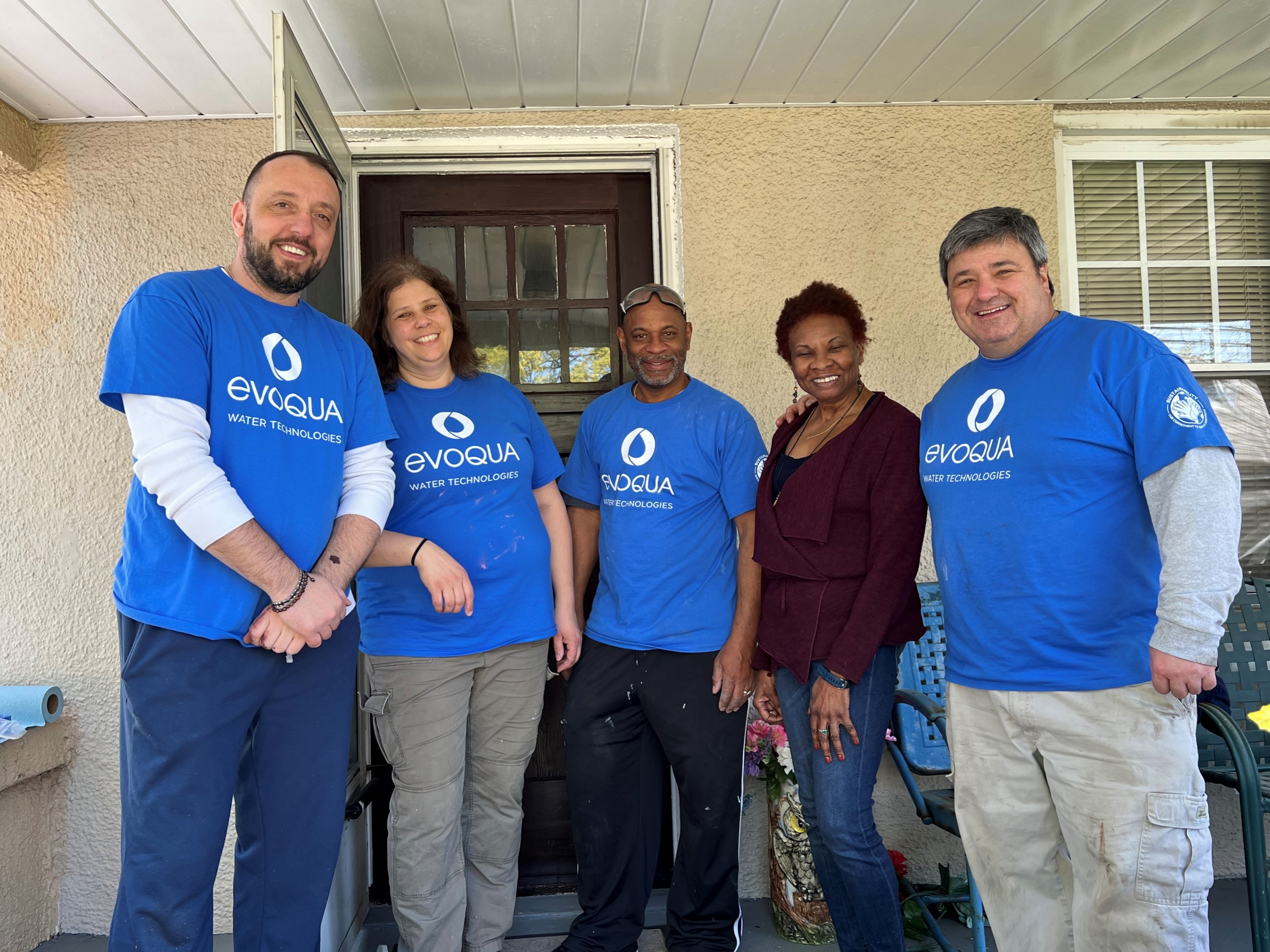 Tooling Around Town
Members of our NY Metro team supported a local organization in Woodbridge, NJ. Tooling Around the Township helps senior citizens, disabled, and low-income neighbors make their homes safe and welcoming. Our volunteers spent the day painting, staining, and making small repairs while building lasting relationships in their community.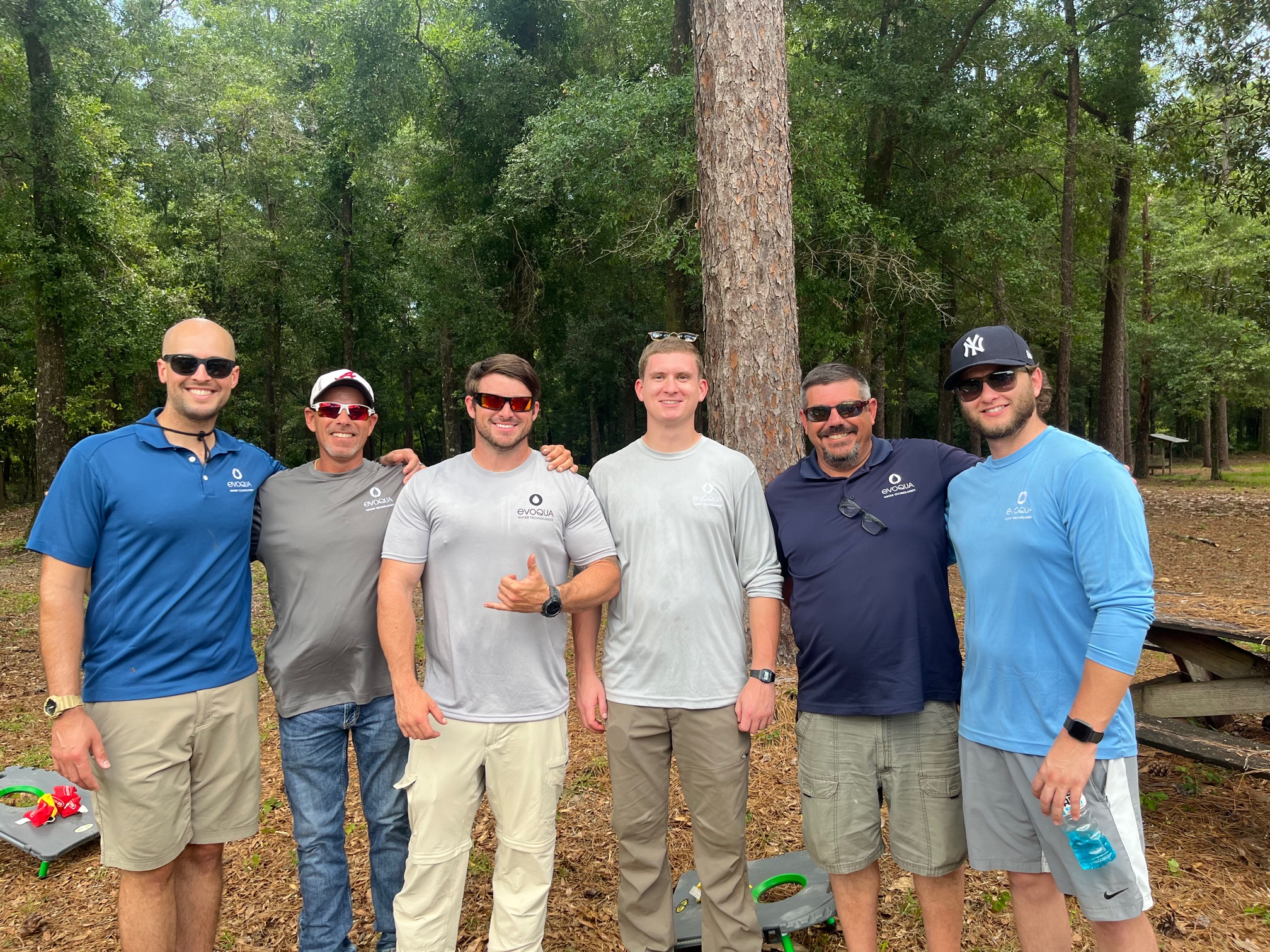 The Fishing Rodeo
A group of dedicated Evoqua employees from Florida and Alabama came together to partner local organizations to launch a Fishing Rodeo for over 60 adults and children with special needs. The group of Evoqua volunteers organized the activities and awards, spent the day teaching the group to fish, and built lasting relationships in their community.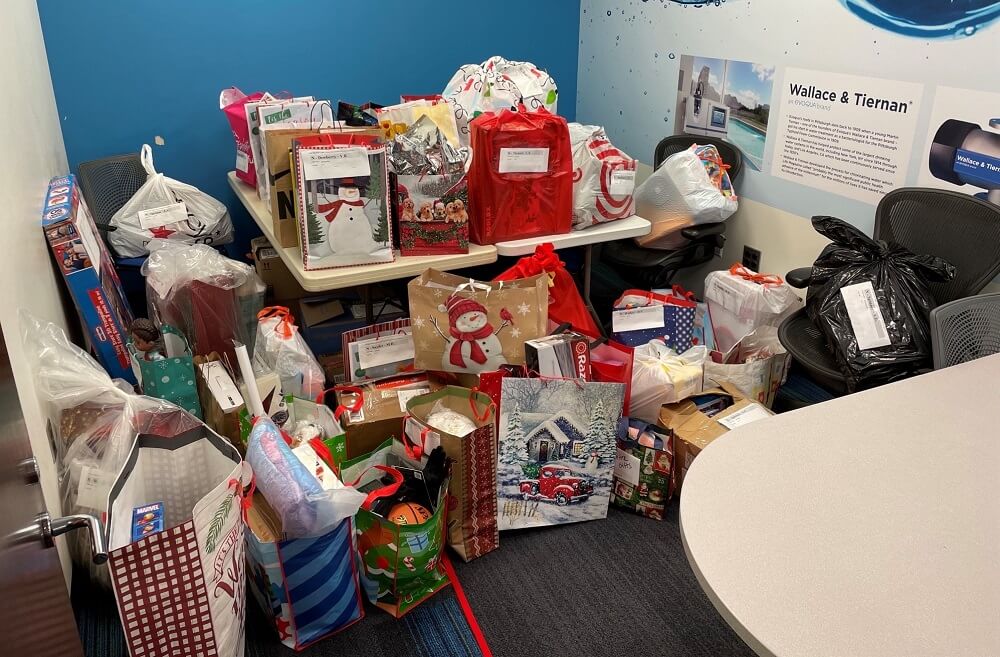 The Holiday Project
Each year our Pittsburgh, Pennsylvania team provides meaningful gifts for children through the Allegheny County Holiday Project. 2021 was Evoqua's fourth year working with the Holiday Project and our team sponsored 145 children in their local community. With the growing number of children in the foster care system in Pittsburgh and around the U.S., gifts from the Holiday Project provide an invaluable sense of normalcy for children whose lives are shaped by daily challenges.
Join the Evoqua Team
Let's grow together! Learn more about the career opportunities available at Evoqua.
Search for Jobs