Challenge
A global firefighting equipment manufacturer used a plant-based, environmentally friendly coolant in their machine shop that was mixed with softened city water for a proper ratio. Due to the alloys in the brass, the company was limited to the types of coolant that would best suit their needs. The plant-based coolant provided an increase in tool life, resulting in significant savings, but it also posed several problems for the machines.
The coolant caused an increase in water evaporation, which resulted in mineral build-up within the machines. This led to frequent service by the understaffed maintenance department, which in turn created downtime for the machine and the machinist. As a "Just-in-Time" shop setup to meet customer demand, this downtime had a significant impact on production.
"We provide a service to save homes and lives and can't have downtime," said the Manufacturing Engineer.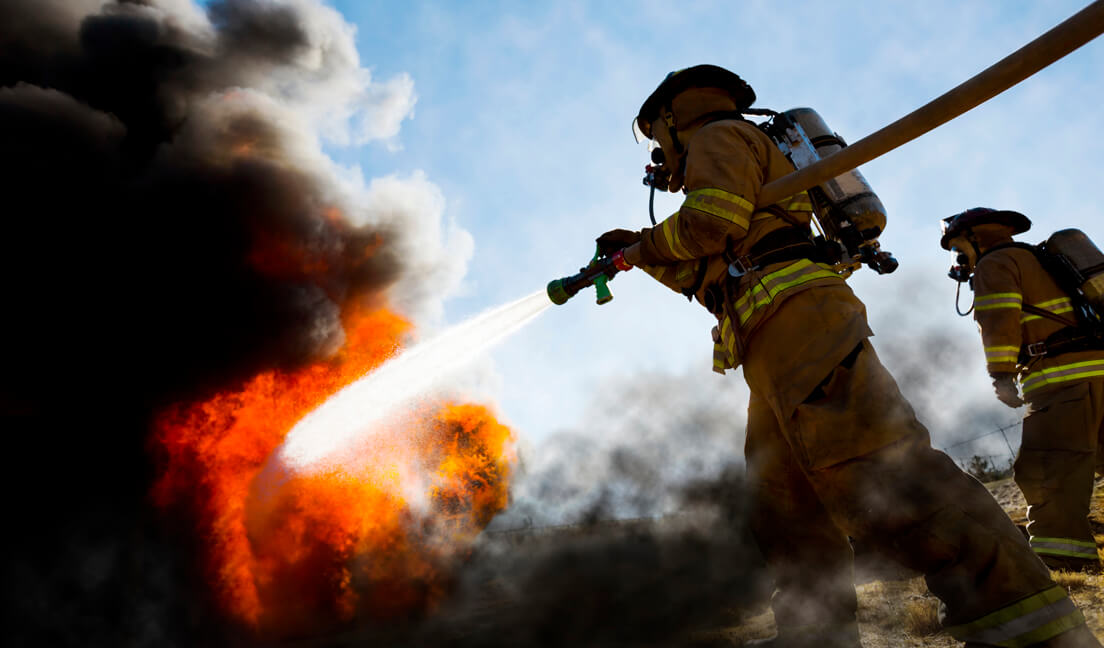 The coolant manufacturer was able to develop a synthetic coolant that would be compatible with the brass. However, the synthetic coolant required high purity water to run efficiently. The existing Evoqua deionized (DI) water system used for their foundry to cool the induction furnace did not have the capacity to support the coolant system.
"I knew that we used Evoqua water in our foundry, and that their techs came in periodically to check and replace the tanks. This is the type of service I was looking for to unburden our maintenance staff and ensure constant water quality," said the Manufacturing Engineer.
Solution
The customer decided to upgrade to Evoqua's Water One® Services program, which includes all equipment, maintenance, remote monitoring and service for one simple monthly fee. Larger capacity DI tanks were installed to meet the increase demand. Along with a pump, the system was installed to the existing mixer lines throughout the building that provide the mixed coolant to the machines. The remote monitoring takes the guess work out of the equation for the maintenance team and machinist team and notifies the local Evoqua team if exhausted tanks need to be exchanged or if other service is needed.
"With the remote monitoring, you set it and forget it," said the Manufacturing Engineer.
Results
The change to the synthetic coolant and Evoqua's Water One Service increased the life span of the machines and cutting tools, reduced cleaning and loss of production and ensured a consistent solution mixture.
"Having the Evoqua Water One Solution takes out the problems we used to have," said the Manufacturing Engineer.
Carbide insert replacements within the machinery have reduced by 40% based on the combination of high-performance coolant and Evoqua water. The Evoqua Water One Service protects their machinery investment by automatically alerting Evoqua when service is needed. This allows the company to efficiently produce firefighting and fire protection equipment now and for many years to come.