Challenge
The German municipal waterworks SWU Energy provides 162,000 people per day with potable water. This encompasses a distribution system of approximately 760 kilometres in Ulm, Neu-Ulm and the neighboring districts. More than 11 million cubic metres of water per year come from the valleys of Donau and Iller. The sedimentary nature of the region ensures the high quality of the water which is distributed by twelve pumping stations and ten high-level reservoirs. The water comes mainly from the Rote Wand and Illeraue regions of southern Germany. In Ulm, chlorine dioxide has been used as the method of water disinfection for several decades. The chlorine dioxide disinfection solution, generated from chlorine gas and sodium chlorite, is added to the water in accordance with the German Potable Water Act. The dose has been reduced over time, and now stands at just 0.1 mg/l. The minimum residual concentration of 0.05 mg/l is barely detectable after the water treatment process.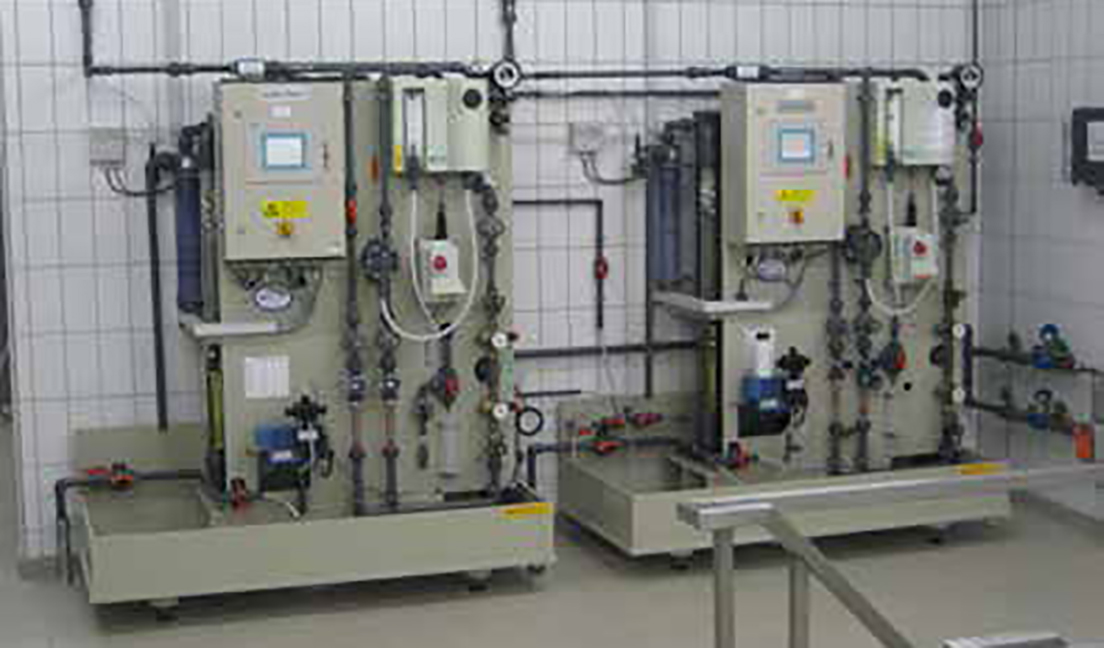 Solution
The use of chlorine dioxide was introduced through the installation of Wallace & Tiernan® equipment, namely the compact DIOX-C chlorine dioxide generator. There are two DIOX-C systems installed side by side, working in rotation.
Results
Compared to the previous disinfection systems, the reliability is much improved. In particular, the maintenance is easier and the operation is automated. The professional control can be operated via a clear touch panel which displays, monitors and analyzes all chemical flows.