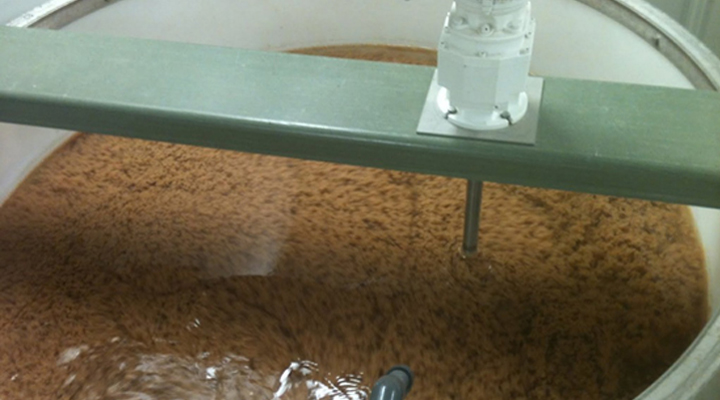 Flocculation Tank Systems for Dissolved Air Flotation Systems
Discontinued product
Description
We design and manufacture tank mixing systems for a number of applications, including:
Wastewater flocculation prior to Dissolved Air Flotation (DAF)
Sludge flocculation prior to dewatering
Polymer solution preparation
Wastewater pH control
These tank mixing systems are designed to match specific application requirements and feature heavy duty HELLBENDER® Mixers. These systems are typically provided in circular configurations with a variety of materials of construction, including FRP, HDPE, 304SS, and 316SS.
Rectangular configurations are also available in single cell or multi-cell (shared wall) tanks constructed of 304SS or 316SS. All tank systems can be provided with covers for controlled venting of off-gases.

For DAF systems that have more complicated chemistries, we provide flash mix and flocculation tank systems for the introduction of coagulating and flocculating chemicals into a waste stream. These systems provide a greater level of process control and flexibility than a Flocculation Tube. Note the table below for a comparison with Flocculation Tubes.