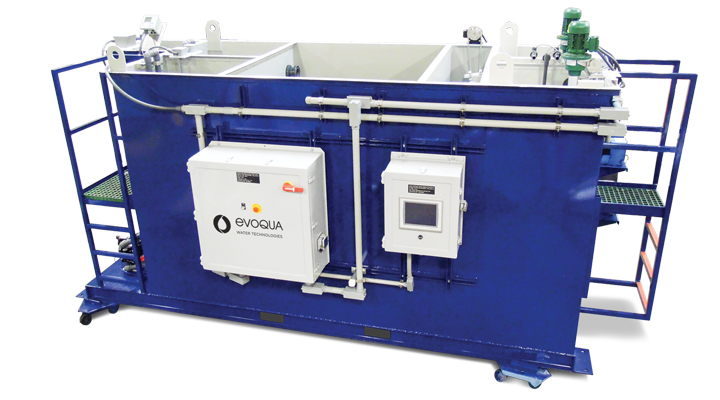 Compact, skid-mounted design that performs a continuous flow chemical precipitation process.
Discontinued product
Description
The TotalTreat® CPS incorporates two chemical process reaction chambers, a flocculation chamber, an inclined tube separator for solids separation, two sludge thickening chambers, and an effluent sampling and/or pumping chamber, all on one skid.
The TotalTreat® CPS can be used as a stand alone unit or integrated as part of a larger system. The chemistry used in the CPS is selected to provide optimum treatment for the waste.
Features
Dual sludge thickening chambers for improved filter press operation
60° inclined plate settling modules for clarification
Integral platforms for operator access​
Epoxy coated carbon steel materials of construction for superior corrosion resistance