We provide case studies for three disparate communities removing PFAS from their water sources using either carbon or resin, which helps you understand how your community can address the issue.
We are learning that polyfluoroalkyl substances (PFAS), also referred to as perfluorinated chemicals (PFCs), are man-made chemical compounds that are not naturally occurring in the environment. They are very stable compounds that are resilient to breakdown in the environment. EPA has added six (6) perfluoroalkyl substances (PFAS) to the Third Unregulated Contaminant Monitoring Rule (UCMR 3).
Attendees are introduced to two proven methods of treating water for PFAS: Carbon and Resin. We focus on three community case studies: Stratmoor Hills, CO, Kennebunk, Kennebunkport & Wells, ME and Pownal, VT - what their specific issues were and how those issues are being treated specific to their local water chemistry.

Learning Objectives

Learn what polyfluoroalkyl substances (PFAS) are and where they come from
See three communities that had water contaminated with PFAS, and what solutions they used to solve the problem
About the Presenter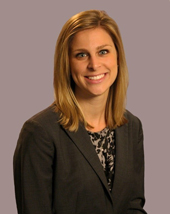 Caitlin M. Berretta, MEng, Environmental Solutions, Evoqua Water Technologies
Caitlin Berretta develops new and existing activated carbon opportunities for Evoqua Water Technologies. Prior to joining Evoqua, Caitlin helped to conceptualize and build an activated carbon start-up company that was acquired by Australian activated carbon company, Carbonxt. She served as the Marketing Director for both companies where she led the business development and marketing teams, primarily selling activated carbon to the power industry for mercury control. Caitlin holds a Bachelor of Science and Master of Engineering in Environmental Engineering from the University of Florida.