Filtration is a key element of water treatment for swimming pools, water slides, splash pads, fountains, life support systems and other bodies of water found in aquatic facilities. At its core, the reason for filtering is simple; remove debris and other particles to keep the water clean and safe, while reducing the demand for chemicals.
The two types of filters that are commonly used in the aquatics industry are sand and regenerative media filters. Both operate on the principle of mechanical filtration.
Sand filters

trap particles in water throughout the depth of their sand bed. When the bed becomes dirty/loaded, it is cleaned by backwashing, a process whereby the flow of water travelling through the filter is reversed and sent to drain.
Regenerative media filters

trap particulate on the surface of flexible tubes coated with perlite media. When the perlite becomes loaded, the media is regenerated by "bumping", a process in which no water is lost to drain.
Safe and clean water with minimal chemical usage is an achievable goal for any commercial aquatics facility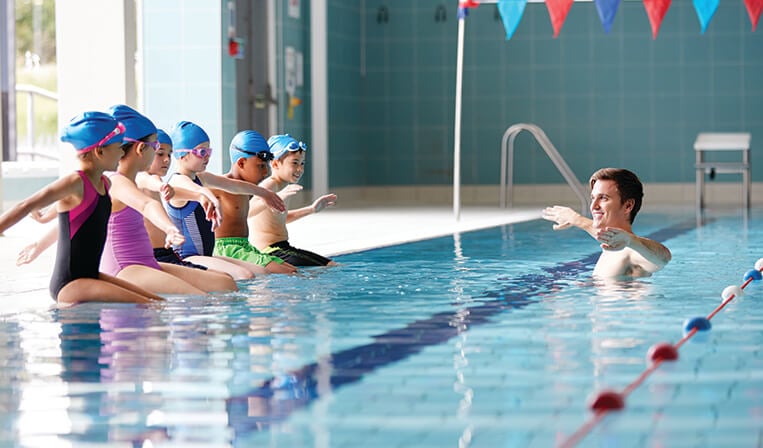 Evoqua offers regenerative media filters to meet the needs of your operation. Made from superior quality materials to meet manufacturing standards, our filters are renowned throughout the aquatics industry for durability and water quality.