Located in San Diego, California, this prestigious golf course is known for its pristine greens and fairways. Across its 20-year operating history, the golf course has relied heavily on irrigation systems to maintain its lush appearance and ensure the best playing conditions for customers. Given its heavy reliance on water to produce a high-quality course paired with being located in a water-scarce state, using water as efficiently as possible was of utmost importance to the golf course.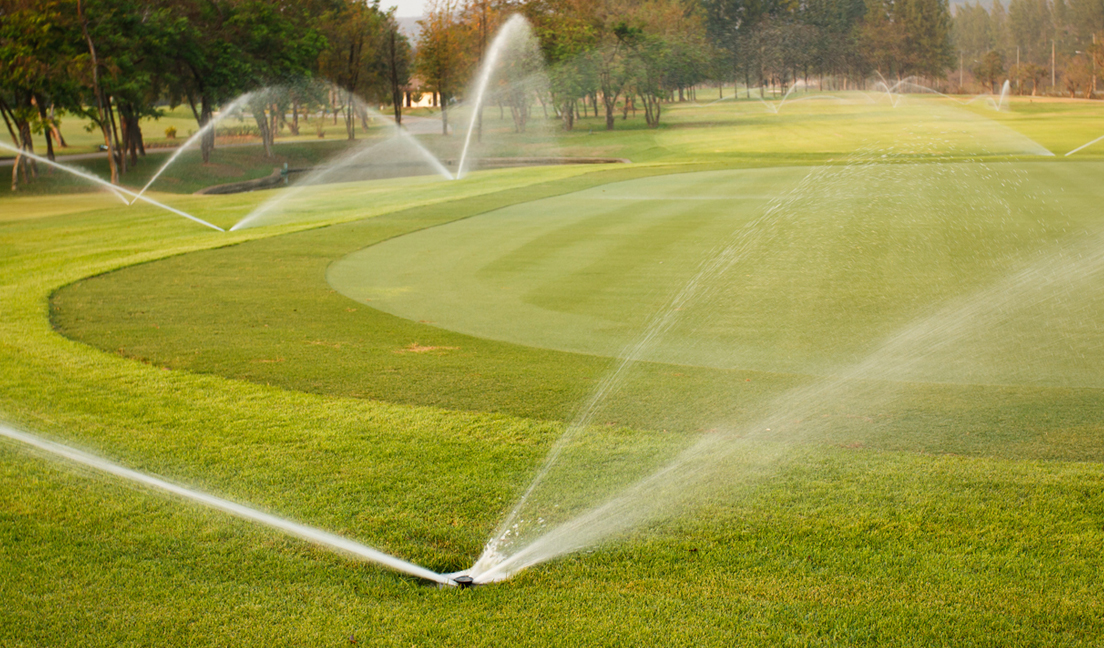 Challenge
For several years the golf course had been using another equipment provider's automatic screen filter, however, this filter system was causing several challenges. The filter system required a high flush volume, leading to water waste which was problematic for golf course's sustainability goals. Additionally, the operation of the system was complicated, requiring extensive training for new operators, while maintenance was also difficult and time-consuming due to the filter design's complexity and the time required for disassembly, causing delays in the course's irrigation schedule. To make matters worse, the filter system's materials of construction were inferior, leading to frequent leaks, repairs, and replacement of parts. Oftentimes replacements parts were unavailable causing additional frustration.


Solution
After using a piston filter, the golf course required a more efficient filter system capable of minimizing water waste and costly downtime. Ultimately, the golf course replaced its existing filter with Evoqua's VAF V-3 filter. Evoqua's V-Series™ automatic self-cleaning screen filters can remove suspended solids from 1500 to 10 micron while the bi-directional design improves screen cleaning efficiencies resulting in 100% screen cleaning. Greater cleaning efficiencies combined with flush waste of less than 1% of system flow provided the golf course with confidence that it would be able to meet its sustainability targets. Constructed from 316L stainless steel, Evoqua's V-Series of filters is built from the highest quality materials. The golf course selected Evoqua for its ease of operation, high-quality materials of construction, and low flush waste and maintenance requirements.
The golf course was also able to install the filter without having to modify any piping . This was critical as it saved the golf course from needing to invest a significant amount of capital to modify the piping, which would have also required a space reconfiguration.
Results
After the installation of the Evoqua VAF V-3 filter, the golf course experienced significant improvements in their irrigation system's efficiency and reliability. The filter's easy operation and low maintenance requirements resulted in fewer instances of system downtime, eliminating delays in the irrigation schedule and allowing the golf course to maintain the highest quality greens and fairways. Evoqua's VAF V-3 filter also has delivered significant OPEX savings of 30-60%. The labor savings associated with mitigating screen change and cleaning associated with the battery-operated filter amounts to $2,160 - $4,320 annually. Labor savings associated with mitigating sprinkler head cleaning associated with the battery-operated filter amounts to $4,320 - $8,640 annually.
The golf course also achieved its sustainability goals by reducing water waste due to the filter's low flush volume of less than 1%. The V-Series filter system's automatic backwash cycle and low flush volume helped to reduce water waste, making it more sustainable.
Overall, the customer was pleased with their decision to switch to Evoqua's VAF Automatic Screen Filter and would recommend it to others in the golf course industry.
An added benefit was Evoqua's excellent customer service and its readily available supply of replacement parts paired with a knowledgeable technical support team. The availability of replacement parts and excellent customer service from Evoqua further improved the customer's experience and was a significant improvement compared to its previous filtration provider.