An athletic club in the Upper Midwest US, one of the nation's premier health and wellness centers, has multiple indoor and outdoor pools at their facility. As a hospital-based health club, they are committed to not only helping members achieve their health and fitness goals, but supporting wellness throughout the community. Providing quality facilities to their patrons is key to achieve that commitment.
The Background and Solution
As a premier facility, this athletic club is extremely diligent on maintaining their operational equipment. One of their indoor lap pools was utilizing a sand filtration system that was nearing its useful life. In order to ensure the best experience for their swimmers, in October 2020, the club upgraded this sand filtration system to Neptune Benson's newest regenerative media filtration system, the Defender® FP-Series system. With 214 square feet of effective filtration area and the ability to treat a recirculation rate of up to 300 gpm, the Defender FP-Series Filter was perfectly suited for this body of water with a flow rate of 275 gpm. Featuring the PowerBump® system, the Defender FP-Series filter offered a unique advantages in terms of reduction in maintenance.
The Defender FP-Series RMF produces sparkling, crystal-clear water for an enhanced guest experience by removing particles down to one micron in size. Additionally, regenerative media filters offer lower operating costs and save on resources requiring up to 90% less water, 50% less energy, and 30% less chemicals. RMFs also have 9-12 times more filtration area than equivalently sized sand filters so they have a smaller footprint saving valuable space in mechanical (pump) rooms.
One of the most unique aspects of the Defender FPSeries filter is the revolutionary PowerBump media regeneration system. Compared to the traditional mechanical method of bumping regenerative media filters, the PowerBump system offers a simplified design with no moving parts, increasing reliability and reducing maintenance requirements. The PowerBump system drives up to 25 times more water through the flexible tube elements creating up to a 40% stronger impulse. This results in a more effective bump and therefore a more complete release of perlite media from the tubes. Ultimately, a more powerful bump leads to a more efficient and effective filter.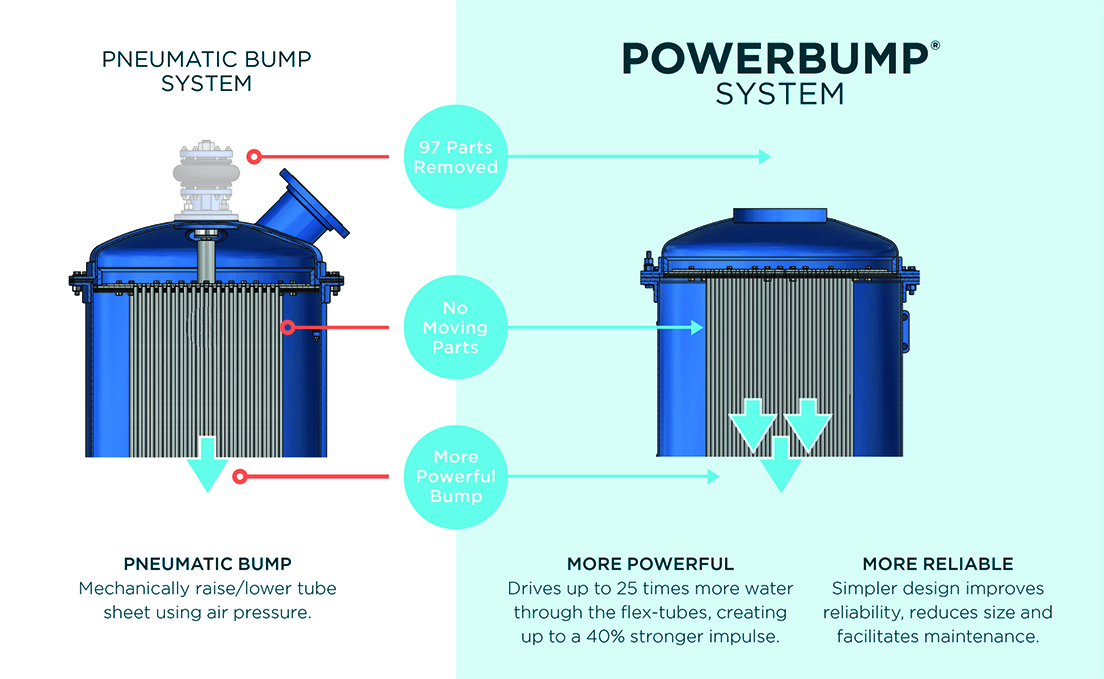 Results
After the first several months of operation, the indoor lap pool at the athletic club has experienced a dramatic improvement in water clarity. The difference is visible to the naked eye and is being noticed by the members. Scott Camp from Aquatic Source, Neptune Benson's local installation and service partner, remarked, "The new PowerBump system technology is a real game changer. The simplicity of the technology and force with which the system bumps really expands the envelope of RMF."
When it comes to ease of operation, Nick Shelton, General Manager at Aquatic Source, appreciates the simplicity, "Compared to having to manually backwash sand filters, all our customers have to do is push a button when it's time to bump. Everything happens automatically and takes a lot less time."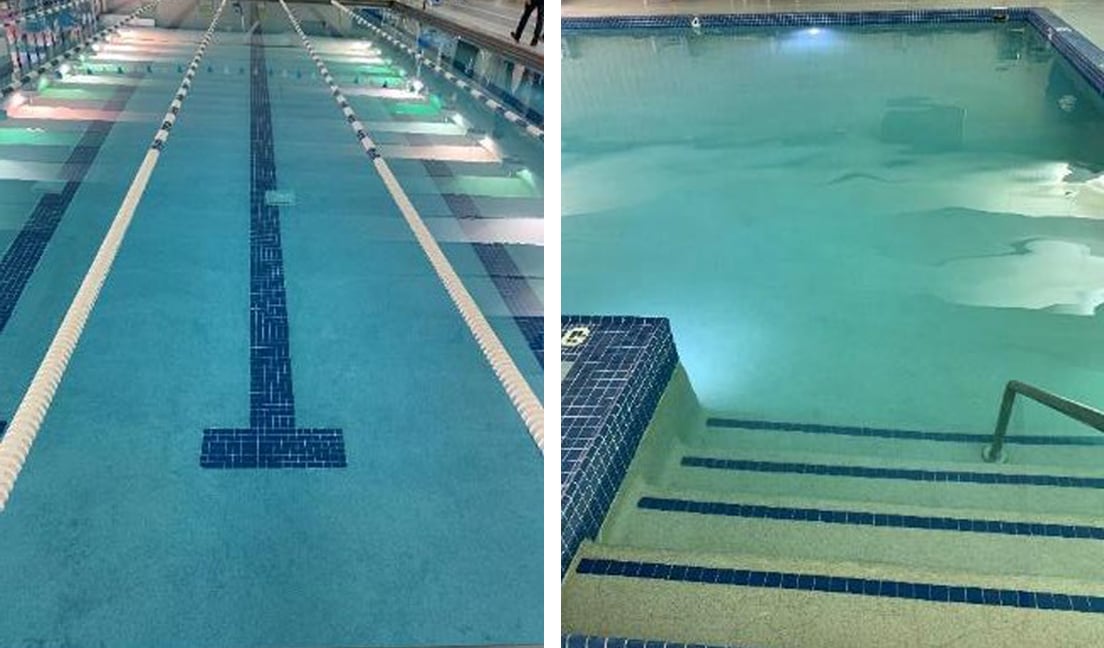 | | |
| --- | --- |
| FP-Series Treated Pool | Sand Filter Treated Pool* |
*Photos depict different pools at same venue. Clarity shown for sand filters may not be representative of all sand filter facilities.