Shankus Water Park is one of India's largest water parks, spread over 200 acres with a 25-year brand legacy. The water park features the highest standard water rides designed by global leader WhiteWater, Canada, with park operations planned by Forrec, Canada and many other leading global specialists. Shankus Water Park has a strong in-house operations team with vast national and international industry experience. The park is operational year-round and houses a wide variety of water rides with the best safety standards and a top-class resort with modern amenities that can accommodate more than 20,000 visitors daily. Maintaining the global standards of the water park requires intensive maintenance throughout the year with heavy water usage. To alleviate this, the park has set up a water recycling management system to counter the water scarcity issues in the area. The recycled water is then used for irrigation and farming in neighboring lands.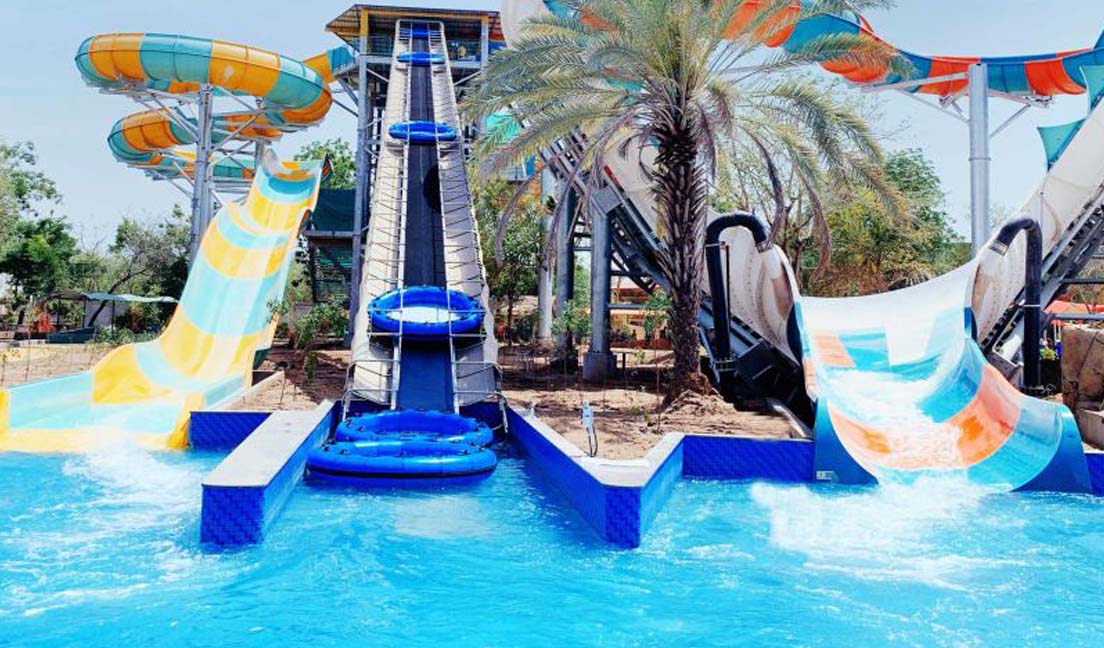 Challenge
The popularity of Shankus Water Park is indisputable. The resort features over 32 rides, a wave pool, a lazy river, and 71 hotel rooms. This beautiful water park is home to the largest wave pool in the region and several iconic slides, making it a major tourist attraction in the Ahmedabad region in India. The park's water rides need good quality water to maintain hygiene and safety. Poor water quality will lead to fungus formation on the slides, which can cause slip and fall injuries and lead to equipment degradation and malfunction, which can also cause other accidents. As per the IAAPA statistics, major global water park incidents are associated with slip and fall and other water-related injuries1. Water contamination from bathers is another factor of poor water quality and leads to the potential for bacteria and virus proliferation. Some pathogens, such as cryptosporidium oocysts are common causes of recreational waterborne illness RWI (recreational waterborne illness). They are 3 – 5 microns in size and are chlorine resistant. These parasites cause diseases like diarrhea and dysentery and are commonly spread through water parks during the summer when they are overcrowded. Also, the park wanted to control chlorine usage as excess usage can cause various skin irritation. The traditional methods available in the market are ineffective for the above issues, considering the park's size.


Solution
Keeping the above points in mind, Shankus Water Park turned to Evoqua for a solution as they were impressed by our global installation experience. Evoqua proposed our Defender® regenerative media filter along with Depolox® analyzer controller for automatic dosing and control. The defender filter was able to screen particulate down up to 1 micron and other suspended solids of the same size with no backwash. The park uses liquid chlorine to disinfect water, which increases the pH to 7.8. Therefore, the Depolox analyzer will automatically be dosed and control the dosing pump to dose acid (typically hydrochloric acid) to maintain the pH within a 7.2 – 7.8 range. The primary purpose of this was to control the chlorine usage in their water, which causes various skin irritation if the proper levels are not maintained per the guidelines provided by the code of recommended practice for the safety of water parks2.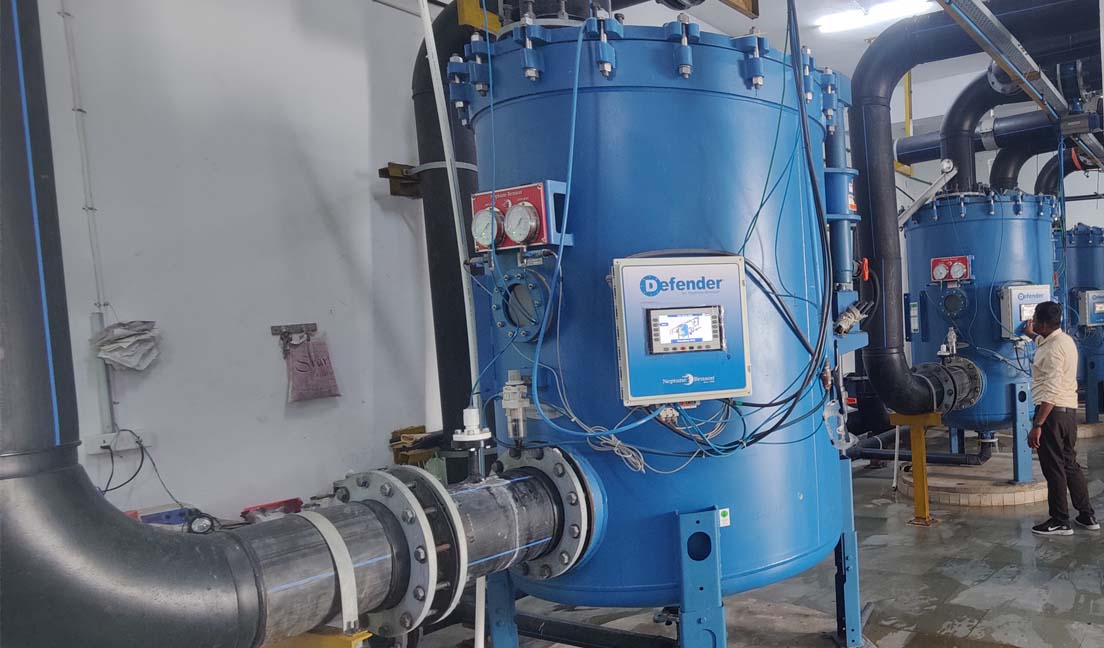 Results
The Park is getting excellent cost savings and operational benefits from Evoqua's Defender filter and Depolox analyzer controller. With the Defender filter, draining is required only once a week, and media changes every 1-2 months, depending upon the peak period. With this, the park could reduce its water consumption without backwashing and had significant energy savings with smaller pump horsepower requirements. Since the park is in a very water-scarce area, water saving was an essential aspect from an operational standpoint. The savings in water quickly become a significant part of the water treatment upgrade as it doesn't use water like other nearby parks with sand filters. Defender filters are especially effective on pools with heavy bather loads because of the increased filter area and dirt-holding capacity. With its fine filtration capabilities, the filter will also maintain water clarity all year round. The high-performance filtration capabilities and the reduction of make-up water due to minimizing backwash cycles reduced the chemical requirements and associated turbidity buildup, providing chemical usage savings. Due to this, there was no need to add calcium hardness, alkalinity to the pool water, or any clarifying chemicals.


Sources