The Trail Lakes Hatchery is owned by the State of Alaska and is managed under contract by the Cook Inlet Aquaculture Association (CIAA) on behalf of the Alaska Department of Fish and Game. CIAA was established in 1976 to provide the Cook Inlet drainage with an organized and reliable salmon stock. The Trail Lakes facility is permitted to introduce sockeye and coho salmon at several sites throughout the Cook Inlet watershed.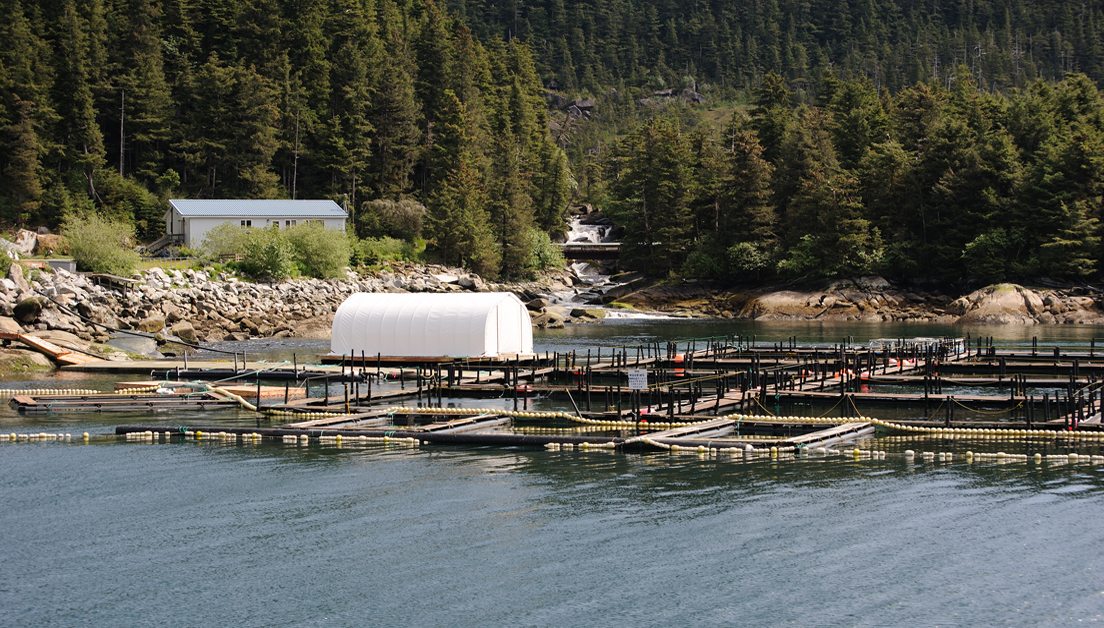 Approximately, 12.5 million sockeye salmon eggs are incubated and raised annually for release; and of these, 8 million fry are released to Hidden Lake, Leisure Lake, Hazel Lake, Kirschner Lake, Bear lake and English Bay Second lake and Tutka Bay.
In addition, approximately 2.5 million sockeye fry are reared to smolts and released to Tutka Bay Lagoon and Resurrection Bay. Approximately, 675,000 coho salmon eggs are collected, incubated and reared, allowing 450,000 fry to be released to Bear Lake and between 50,000 and 100,000 coho salmon smolts to be released at the Bear Creek weir.


Challenge
As natural waters become less reliable in terms of microbiological quality, disease resistance is a growing concern. Salmon are susceptible to a wide variety of harmful outbreaks of viral, bacterial and parasitic fish diseases. To minimize the chance of infection and disease amongst stock and to break the infection cycle between fish farms and natural fish populations, a disinfection system is needed to treat water entering and circulating within the hatchery. Chemical treatment is not appropriate as it harms fish and cannot be released into open waters.

Solution
UV disinfection is best suited for treating incoming and recirculating water and fish farms and hatcheries because it uses no chemicals and does not create by-products that could harm the fish stock or other aquatic life upon discharge. UV light provides energy waves that demonstrate germicidal efficiencies that provides effective disinfection. The UV energy permanently damages the DNA structure of the microorganism so that it is unable to carry out routine cell functions of the respiration, the assimilation of food and replications. Once the cell is rendered non-viable, the organism quickly dies. The hatchery chooses to install an ETS-UV UVLW system. This UV design was originally developed to meet the rigorous NWRI standards for reuse water and has been validated to deliver doses over 100 mJ/cm², while using energy-efficient, 800-watt amalgam lamps.
The ETS-UV UVLW system was developed using advanced CFD models to deliver the highest UV dose using the fewest number of lamps. The outlet connection has a chamfer to slow the exit velocity of the water leaving the UV chamber, which improves performance. The chamber also uses automated, mechanical wipers to keep the lamps free from fouling and has an access hatch to make routine maintenance easier and quicker.
"CIAA wanted a validated UV system, operating at a high UV dose due to the requirements to provide a high rate of fish pathogen removal, " stated Jon McClean, VP Research, Development & Engineering for Evoqua's Aquatics and Disinfection division. Jon added, "Many of the features of the equipment enable ETS-UV systems to deliver a high UV dose using few lamps. This is a remote site and a high degree of reliability is very important for process critical equipment."

Results