The Ontario Public Works Association (OPWA) in Canada awarded the Region of York, Project of the Year at their Annual Conference and Awards Ceremony. The project – Schomberg Water Treatment Plant Emergency Filter Rehabilitation Project - was chosen from the Emergency Construction, $2 - $10 Million category.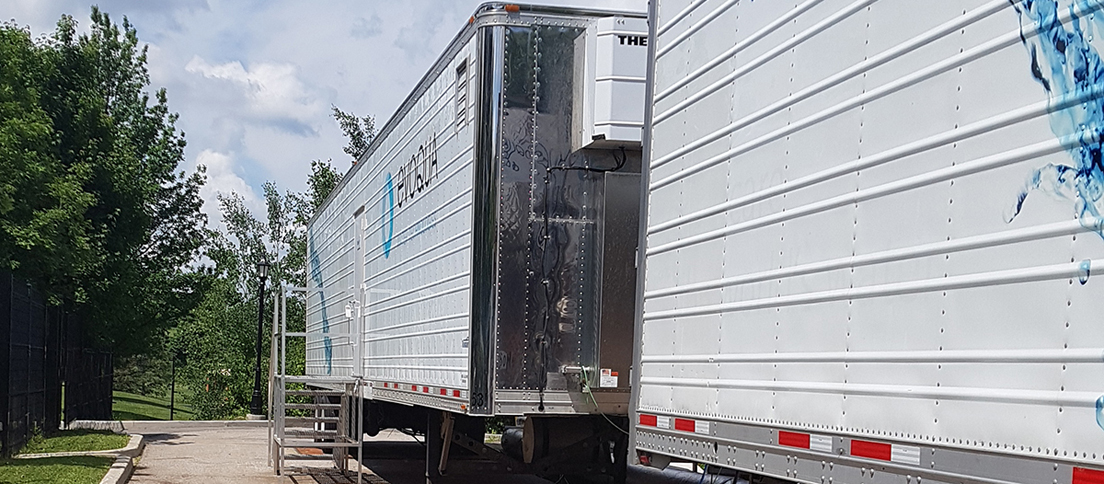 In 2017, the Schomberg Water Treatment Plant in the Region of York, lost filtration capacity due to the unexpected failure of one its three filter trains. Filter media was replaced and the outcome was clean, safe drinking water. However, York Region determined there was a need to increase capacity and redundancy to allow for greater optimization and ongoing maintenance. During this project, Evoqua provided 2 mobile filtration units using special greensand media called DMI 65 to remove contaminants and provide the needed capacity, redundancy and water quality to complete the necessary upgrades and rehabilitation. Each trailer housed 6 vessels and silent compressors were used to help eliminate noise concerns in the residential area.
The Region of York thanked us for our contribution and featured our equipment during the OPWA virtual award presentation. Watch this short video to learn more: https://youtu.be/M3LUbPGWYLk.
DMI-65 is a registered trademark of James Glaskin