Globally, offshore wind is fast becoming a leading source of renewable energy. It is critical that the technology powering offshore plants meets performance requirements and addresses the changing operational needs of these complex environments.
To ensure operational efficiency for wind farms, high-voltage direct current (HVDC) technology is utilized. HVDC transmission systems are housed on platforms in the sea, making them subject to ever-changing weather conditions and temperature extremes. ​Along with the ever-changing weather conditions and temperature fluctuations, biofouling can pose a significant problem for offshore wind power. The cost of operation, infrastructure, and the maintenance of offshore platforms are some issues, however there are also considerations for fish health, biosecurity, and damage to the aquaculture environment.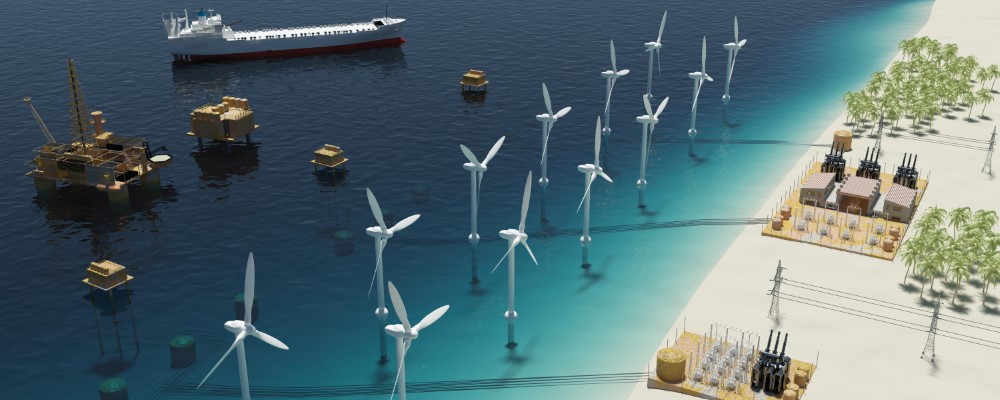 To address biofouling issues, Evoqua's Chloropac® electrochlorination system provide offshore wind farm owners and operator's a proven and reliable, long-term solution for corrosion prevention.


Why Chloropac® Systems?
Patented, compact system for small footprints

Hypochlorite is produced on-demand without the need for chemicals

High internal velocities keep the cells active and surfaces clean eliminating costly acid washing

Safe and uninterrupted HVDC transmission system ideal for unmanned offshore platforms.